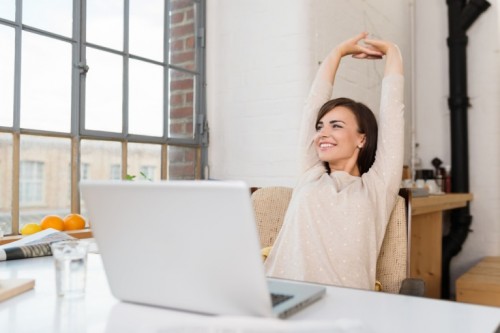 Personal loans can be a lifesaver for the cash-strapped. They can be used for a variety of purposes, and generally have a lower interest rate than a credit card. Managed properly, they can have a very positive effect on your credit score, and your credit report. Unfortunately, many people believe it is easier to apply for a credit card than to apply for a loan.
CreditCube.com, a reliable online direct lender, says that this is simply not true. Applying for a loan is quick and easy, and that the creditcube.com process involves quick application and approval. There are a few steps you should take before you apply for any kind of personal loan.
Before You Apply
Before you apply for a loan, you need to think about what your needs are. Personal loans tend to be unsecured loans and can be used for anything. This may be a good option for you if you're buying a car, planning a wedding, consolidating your debt, or remodelling your home.
You should also work out your budget, and figure out how much you need to achieve your goal. You'll need to think about how much you can afford to pay back in loan repayments, and take everything into consideration. You might want to consider taking out a smaller loan, and contributing towards the overall cost of your project yourself, rather than taking out a loan for the whole amount.
As personal loans are unsecured, the decision on whether to approve your application, and the amount of interest you'll pay are based on your credit score. Different lenders will assess this in a different manner, so you should request a copy of your credit report to see where you stand. There are three credit bureaus – Experian, Equifax, and Transunion – and you are entitled to one free report from each of them per year.
Once you have made those decisions, you can start looking for the right loan for you. Depending on your circumstances you may find that a payday loan is right for you, or an installment loan may be able to meet your needs. You will need to research lenders, and always be aware that if your credit is poor then traditional lenders may not be willing to take a risk on you, but online lenders may be.
When you choose a lender, look at the terms of the loan, the interest rates and fees. Shopping around is crucial when you apply for a personal loan. If you make several applications within a 30-day period, it will show on your credit report, but read as though you were looking for the best deal. If you make several applications over a period of several months, it will read as though you were in financial distress, and desperate for money.
Applying For A Personal Loan
Once you have found a direct lender, you can go to their website and fill in an application form. This will usually require your name, address, and if you're making a joint or an individual application. Every lender has their own process and time frame, but generally they will let you know quickly if you have been successful or not. Most lenders will transfer your loan funds to your checking account, but some may be able to transfer the funds elsewhere, such as a prepaid debit card. You should also confirm how your repayments will be made. Do they need to come from your checking account, or can you pay by credit card? Can you make extra payments online if you want to?
Spending Your Loan
Very occasionally, lenders will ask what you're planning to spend your loan on, and some loans such as car loans, or debt consolidation loans must be used for that purpose. Other types of personal loans do not have these restrictions and can be used as you please.
Some people panic when they want to apply for a loan, but there's really no reason to do so. It's a simple process, and when you go through a direct lender, it tends to be very quick as well. You do need to be sure that you can afford it, and make your repayments in a timely manner.