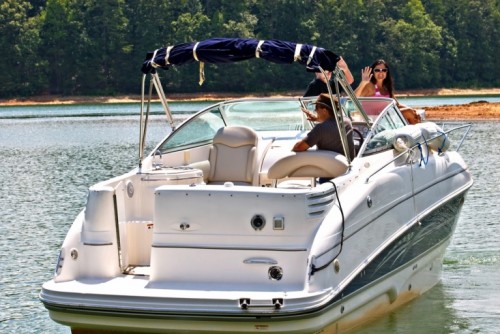 If you want to get a boat, you can get it on credit.
But there are a few things you need to mind when you apply for a loan. boat loans are not complicated, but you better o your research and mind a few things before you submit your application. Consider the following tips!
Do Your Work
When you are applying for a Boat Loan, its best to have your answers ready beforehand. You must be completely honest during this discussion. Like any loan application, your answers will determine who music money the company is going to give you. Just be sure you know the answer to the following questions:
— Did you ever file for bankruptcy?
— Do you own a home?
— What is your current income?
— For how long you have been working your current job
— Since how long you have been living at the current address
— Do you have a credit card, and what is your net worth?
If you prepare for these questions beforehand, it will save you a lot of time in the documentation.
Get a Pre-Approval
You have to secure a pre-approval, it will get you to get a better deal. This is more of a letter from the lender which states assurance to borrowers for a certain loan amount. Getting a pre-approved loan lets you shop for a boat in the knowledge that you have the money in your pocket.
It gives you the confidence to engage in bargaining at the showroom, and if you see something you like, you can buy it if you have a pre-approval letter. Getting pre-approval speeds up the actual boat loan application. It cuts off the processing time so you can get quick approval and buy the boat you want.
Operational Expenses
When you are applying for a boat loan, and you have a particular model in mind, you better not forget the operational costs of your boat. It doesn't matter whether you have a 10ft boat of a 40ft cruiser, there will be operating expenses, and you have to pay them out of your pocket.
Large cruiser incurs costs which will blow your finances right away. Expenses like marina space, mooring, and engineering services can cost a fortune. If you want to travel, it will consume a large amount of fuel.
A smaller boat is easy to manage and won't cost you much. So you must consider the expenses of keeping a boat in your loan application.
Offer Security
Whenever you apply for a loan, the ender always looks for one thing; they want to see your ability to pay back the loan. This is why you must provide evidence of your employment and regular income with your investment and bank savings.
The lender might also take the loan against your boat. It makes the lender can seize your boat if you fail to keep up with the payments. With that said, let us explain how you can provide the lender with security:
— Home Equity
— Car Title
— Make a large deposit
— Getting a guarantor