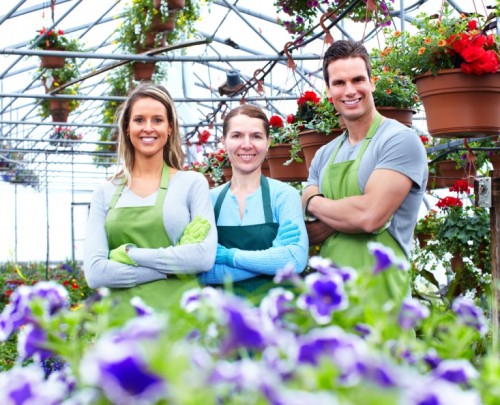 Everyone wants to increase their wealth, but it isn't always that easy. Investors try different tricks to accomplish this, but the with higher reward often comes higher risk. Some start a business, some invest in real estate, and some invest heavier in the stock market.
But it often takes money at risk to make money, and after years of trying, many end up failing—and this leads them down a path towards safer investment alternatives that do not posses the same inherit risks.
Infinite Banking is one investment alternative that offers a safer, more practical approach to growing wealth. The concept utilizes high cash value life insurance as a supercharged savings account in order to protect and grow investment capital without the risks of the market.
Let's learn about what Infinite banking is and how it works.
Understanding Infinite Banking
The Infinite Banking Concept  was first introduced by R. Nelson Nash. He had the brilliant idea, in his book Becoming Your Own Banker, to utilizes whole life insurance as an investment option. He learned that by overfunding a whole life insurance policy, the benefits of growth, tax advantages, and safety remained, but there was more money in the policy to take advantage of these key benefits.
He also discovered that his money was able to be borrowed out and used. This had applications not only for those looking to invest in their own business or real estate, but for those who needed money to purchase cars, vehicles, or other business assets without needing to get a loan from a bank and pay interest on that loan.
By paying yourself back at a higher interest rate, you, in essence, were investing money into your retirement through the use of a personal interest rate—a way to save more money for retirement by paying a few extra dollars a month in interest to yourself.
This is where the idea of becoming your own banker came into play, and whole life insurance was the vehicle that made it all possible. For businesses, this type of strategy offered a liquid environment for money to grow and still be used when needed.
Infinite Banking For Small Businesses
8 out of 10 businesses fail in the first year of businesses. However, those that make it often struggle with planning and preparing for retirement, and having money to invest in equipment, payroll, and other key necessities to keep the business running.
High cash value life insurance, or Infinite Banking, offers the business owner a way to plan for retirement while also having access to that same capital for purchases like:
— Paying for space rent
— Buying equipment
— Buying vehicles
— Paying for travel
— Giving bonuses
— Buying office supplies
When money is needed, Infinite Banking offers liquidity to make these purchases. If the owner decides too, they can also pay back the money they spend at a higher interest rate, thus creating more future capital that can grow and be used for retirement.
Another big benefit of using Infinite Banking for your business is that the underlying interest paid back to the life insurance company can be used as a tax write off (taxable income) for the business—another added benefit.
These policies also offer other tax advantages, competitive growth, safety, and other key attributes that make them so effective for business owners. When they are not using the capital, it can grow inside the life insurance policy and continue to compound interest that will be needed for retirement.
Infinite Banking offers the business owner an investment option that can provide them with capital while preparing for retirement.
 Infinite Banking For Large Businesses
There's no doubt about the fact that the bigger a business, the larger the capital  required. Once again, Infinite Banking can help out here using corporate owned life insurance and bank owned life insurance policies.
Many businesses like McDonalds, Disney, even JC Penny used the cash value in whole life insurance policies to build their businesses.
What Is Corporate Owned Life Insurance?
Corporate owned life insurance (COLI) is a life insurance policy bought on employees' lives by an employer. In case of death of an employee, the benefits are either paid to the employees' family or directly to the employer.
It helps a business to cover the cost of losing the deceased employee and also to cover the cost of recruiting a replacement. The money, however, can also be used to pay to the deceased employee's family.
This type of insurance is quite similar to individual whole life insurance policy as they are both used to build cash value.
What Is Bank Owned Life Insurance?
Bank owned life insurance (BOLI) involves a bank buying insurance on a group of employees and pays all the required premiums. It serves as a tax-free funding for employee benefits.
In the US, about 63.4% of banks own BOLI. Its popularity has grown exponentially since 2008 when banks purchased $126.1 billion worth of whole life insurance.
Implementing COLI and BOLI In the Infinite Banking Concept
Since both COLI and BOLI are opted for huge amount, the growth on cash value and reinvestment is also a lot greater than individual policies. These policies besides covering up for individuals, can also help protect businesses to cover for losses and provide other benefits as well.
Since corporations themselves can become the policy holder in both these cases, these can be used much like the individual whole life insurance policy to run Infinite Banking for your business.
The cash value within the policy can be utilized to cover up for business expenses including:
— Pay for lease of building space
— Employee Health & Wellness Plan
— Corporate Housing
— Buy large machinery or equipment
— Travel Expenses
— Buy vehicles
— Employee retirement plan
— Business Loans
— Expand staff by hiring new employees
However, one must also be aware of the risks and requirements involved with such a system. Infinite Banking requires long-term commitment and understanding. Being well disciplined is also a key attribute to maintaining and growing wealth with Infinite Banking.
The way Nelson Nash put it, you have to be an honest banker to yourself, otherwise it cannot work.
Infinite Banking for You
Infinite banking system is not a new concept and has been helping out individuals and businesses for a long time now. By using it, one can find tax benefits, cash liquidity, and long-term growth.
However, Infinite Banking is not a simple solution. It can be effective, but, as with any financial concept, proper planning and maintenance must be done in order to achieve long-term financial goals.