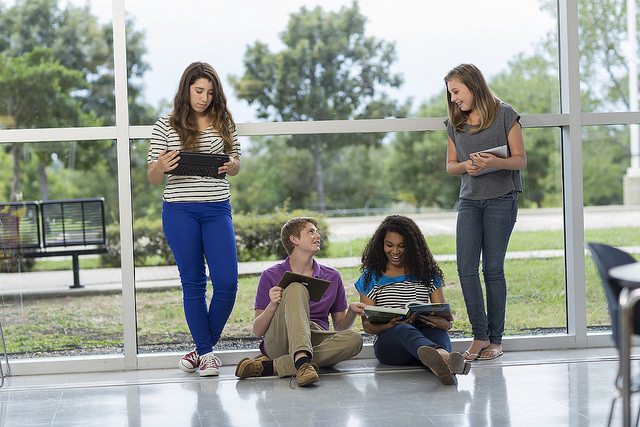 Expensive college tuition fees and the ever-rising cost of living mean that many students are graduating with huge amounts of debt. This means, even for those graduating with a high-class degree, going straight into a high earning career and spending the first years of your working life paying off your student debts. However, there are ways you can avoid debt, or at least keep it as low as possible. Here's a look at some of the best.
Scholarships
Scholarships are available from colleges, businesses and other institutions, but only for those that meet a certain criterion. Speak to someone at your college or high school to find out what you might be able to apply for. It can take up to three months from when you apply to gain funding, so make sure you leave yourself plenty of time.
Bursaries and Grants
Grants and bursaries are a fantastic option, because like scholarships, they don't need to be paid back. Look at any funding available to find out if you meet the eligibility criteria before you apply. Then apply for anything you think you could get.
Study Online
Online study, such as an online master in paralegal studies, can often be much cheaper than in-school courses. Many online schools also offer flexible payment plans or payment holidays. Remember, studying online doesn't mean you're ineligible for financial aid. Online students are free to apply for scholarships, bursaries, grants and other forms of help, just like regular students. Speak to a financial advisor at the college you are considering if you require advice.
Work Part-time
The best way to avoid debt is to earn money. This is another advantage of studying online. You can work much more flexibly around a job. However you choose to study, try to find a job relating to your subject matter if possible. This valuable experience could help you get a job upon graduation.
Earn Money Online
If you are worried about trying to fit in a job around your studies, earning some money online makes a fantastic alternative. Some great ways to earn extra money online include:
Blogging
Market research
Surveys
Sales
Testing websites
Freelancing
Selling photographs
Make Cutbacks
There are probably a lot of ways you can save money in your everyday life. Write a list of all your outgoings. Then, work down that list, cutting out anything you can. Do you need your gym membership? Do you need a car, or could you walk? Next, look at switching service providers, or cutting your contracts down. Change how you shop for food. Food is one of our biggest expenses, but also the easiest way to save money. Meal plan, write shopping lists, cook in bulk, and try cheaper alternatives to your favorite foods. Small changes like these can save you a lot of money over a year.
Many degrees, including an online para degree, are worthwhile investments, which can quickly lead to a well-paid career upon graduation. However, starting your career without debt would be a huge bonus.