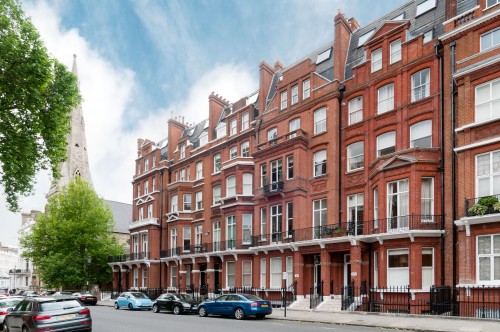 There are plenty of investment opportunities on the market, but nothing is as resilient as the property market. Despite market uncertainties, the property market is attracting new investors, particularly those who are seeking investments that can generate more revenue streams. The demand for rental properties is on the rise, and there is no better time to invest in a rental property than right now. Not only will you be able to generate revenue on the go, you also have top properties being marketed for less.
Buying the property is only the first step, though; you also have to rent the property out, and do so without facing problems along the way. To avoid the most common issues when renting out property, here are the tips and tricks you need to keep in mind.
1. Know Your Responsibilities
To be an effective landlord and deliver the best experience to tenants, you need to understand your responsibilities as a landlord first. There is a lot to understand about being a landlord, including handling maintenance and repairs in a timely manner.
If you are not ready for the responsibilities, it is best to offload some of them to professionals. There are property management companies and professional landlords that offer their services at incredible rates. You not only save on property management, but also gain a capable landlord for your property.
2. Prepare the House
Making sufficient preparations before renting a property out is another thing you need to do as an investor or a landlord. You want to make sure that all amenities are working properly, and that the property is ready for use.
A property that leaks and has broken windows will not be attractive to potential tenants; that is unless you can offer an incredibly low price, which is not something you want to do. Also, make sure that all big repair jobs are done before the property is handed over to the tenant.
3. Know Your Tenants
Another thing you want to do in order to protect your investment is get to know your tenants before agreeing to rent your place out to them. Run credit checks and follow up on references.
4. Ask Detailed Questions
Conducting a tenant interview is also a must-do if you are renting out a property. Rather than leaving things to fate, you want to be actively involved in selecting your tenants. Besides, you already have the information from public records helping you do quick screenings.
The interview is meant to see if you are comfortable with the tenant using your property. Unless you are entirely sure about the tenant, it is better to reconsider offering the place to that tenant. You can avoid so many headaches this way.
5. Black and White
It is important to get everything in writing. This is not just to protect the tenant, but also you as the homeowner. The contract needs to describe the rights and responsibilities of tenants. Having it in writing gives you that extra peace of mind.
This, too, is a part where you need to get help. The contract must be reviewed by a legal specialist to make sure that it is enforceable. With everything in place, you have a strong, legally-binding agreement to help you avoid problems.
6. Go Digital
Not getting high-quality tenants is a problem of its own, and the best way to overcome this problem is by utilizing digital marketing to your advantage. Digital marketing is not only easy to execute but also cheaper and with a higher Return on Investment or ROI.
Digital campaigns work really well when used to advertise properties for rent. Don't forget to add your property to listings and third-party platforms – as many as you can find – to gain traction early. Just don't forget to delete those listings once the property is no longer available.
7. Budgeting
Last but not least, we have budgeting. Buying a property to rent out can be very expensive if you are not careful with your expenses. Cost of ownership aside, you still need to think about regular repairs, upgrades and bigger projects.
You have to maintain income from the rental property as residual income. This approach allows you to manage the income and expenses of the rental property as business income and expenses rather for personal use. At least you will not have money problems when you need to repair the property.
8. Check Suppliers
A simple records search using Publicrecordsreviews.com is more than enough to get the information you need about someone you're thinking of asking to do some work for you.
Publicrecordsreivews.com offers access to public-facing information. In fact, you can use a records search tool to find out more about potential suppliers and trades people using minimum input data. The search tool is the best in the industry for its advanced search and targeting mechanisms.
That's it! If you are serious about avoiding problems when renting out your property, follow the 7 tips and tricks above.