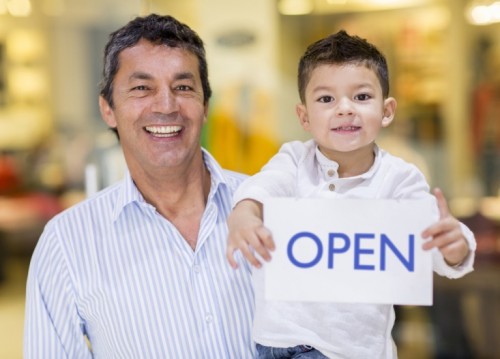 As a business owner, you know how to seal a deal and turn over a profit. Are you as good at saving money, though? If you really want to propel your company into the stratosphere, you need to be just as proficient at budgeting as you are at earning. This is because, by saving, you give yourself a chance of being able to consolidate the profit that you earn. Subsequently, this gives you more opportunity to invest in your business and better it, going forward.
To find out how you can be a far more cost-effective business owner, make sure to read on.
Expand your own knowledge
It's quite simple: the more skilled you become, the less you have to spend on bringing third-parties in to do your work for you. You should, therefore, be willing to expand your own working knowledge, as that will stop you from having to waste your money on external experts.
One way to expand your own knowledge is to step back into the world of education. By taking online accredited MBA programs, you can develop the skills you need to face every tasks head-on. As a result, you will be able to get more done, and spend less money on having others do the work for you. By taking such a course, you will also be sure to cultivate invaluable time management skills. This will see you become adept at fitting more into your everyday schedule, meaning you won't find yourself stretched as thin come to the end of each working day — from sunrise to sundown, you'll be able to do all the work you need to keep the money coming in and, more importantly, stop it from going out unnecessarily.
Get sponsored
When it comes to hosting events (those of both the big and small varieties), you should seek to get sponsored. By sharing the burden when it comes to the expense in this instance, you will be able to continue on your path to providing the best service possible, without having to drain your finances. In exchange for their sponsorship, most sponsors will just want a bit of free advertising, so you wouldn't even have to worry about selling your business's soul if you were to go down this route.
Never stop negotiating
To be a truly cost-effective business owner, you have to resolve to never stop negotiating. Even with vendors that you've been doing business with for years, you should still seek to get the best possible deal whenever you enter into a negotiation. By doing so, even if you fail 99 times out of 100 and only succeed once, you will still find yourself saving money somewhere down the line.
When it comes to the art of negotiating, you should:
— Never be afraid to ask for what you want
— Listen to what the vendor has to say at all times
— Always be willing to walk away from the deal
When it comes to saving money as a business owner, the above advice makes for essential