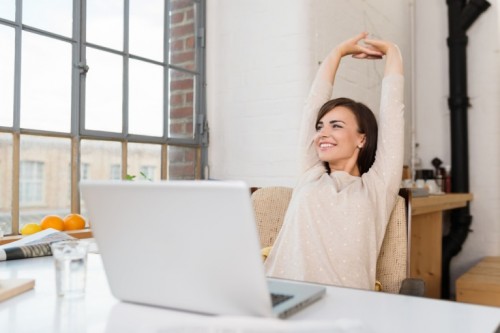 These days, you don't have to spend a lot of money to take a course at a local college or university because you can instead opt to take one of the many online courses that are available. Both brick-and-mortar colleges, as well as schools that are totally online, offer courses on a wide range of topics. For example, you can take a correspondence course to gain the degree you've always wanted, or you can take a course that's part of a certification program to grow your skill set. As long as you can budget for an online course, the possibilities are endless.
Choose Your Online School
There are many online resources for courses that you can take from the comfort of home and during your free time, and some of them are more affordable than others. So once you've decided what type of course you'd like to take, a simple Internet search and some research should yield results in terms of where you can take a course online.
After you have a few options, look into the cost of each course, but also look into the quality of the course. Remember that just because a course is expensive doesn't mean that it will be worthwhile and filled with up-to-date information. In the same way, just because a course is affordable doesn't mean it won't be valuable. This research will give you a better idea of just how much money you'll need to spend to get a high quality online course.
Evaluate the Course by Checking Out Its Details
Before taking an online course, you should thoroughly evaluate it by looking into the content of the course, the reviews that other students have left on the course, and the instructor's qualifications. Again, not all online courses are created equal, and price won't be a determining factor in terms of whether or not the course will be valuable.
Start Saving Money
Once you've determined that an online course will be right for you, it's time to start budgeting to ensure you can afford it. If you don't have the money to cover the cost of the course upfront, you'll need to start saving money so you can eventually take the course.
If you have to take the course during a typical college semester, you will have a deadline on which you will need to have the money ready if you want to take and complete the course during a specific time of year or by a specific date.
On the other hand, if you are going to be taking an online course that can be completed at any time and at your own pace, you will need to set your own savings schedule to ensure you will have the money available to take the course when you want.