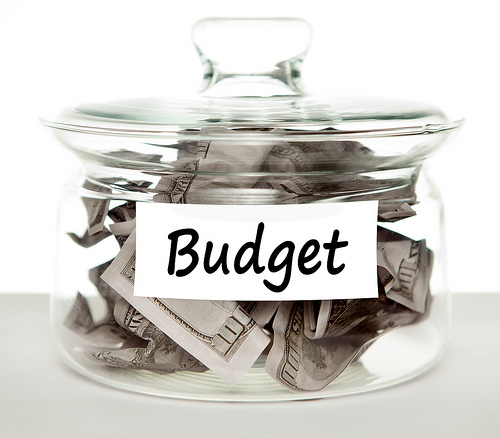 No one likes to think about emergencies, but they can be costly. However, if you plan what you will do in the event of an emergency now, you will be able to save the relevant funds to ensure that unforeseen events are made easier and less stressful when they do happen. Here is a guide to what you need to know when budgeting for an emergency.
How much should you save for emergencies?
To prepare for an emergency, you should save three times the amount of your monthly outgoings or wages, as reported by the BBC. You should at least make sure that this cost includes rent, bills and other necessary expenditure for each month. Therefore, this will ensure that you have enough money for the immediate future should anything happen to halt your income or if you have urgent bills that you need instant cash flow for.
What should you do if an emergency happens?
If an emergency does happen and you have struggled to save up enough cash flow to support yourself, you should consider taking out a short term loan. Short term loans can be successful for those who need instant cash but have the means to pay this back within six months of taking out the loan. So, for those looking to take out amounts below £1000 in a short time frame, such as in an emergency, short term loans are perfect.
How can you save for an emergency?
However, there are ways that you can save for an emergency without significantly decreasing the amount of money that you have available each month. Some of the most popular of these include:
Put Money Away
Although this may seem obvious, putting aside money each month will ensure that your spare cash builds up gradually over a long period of time. Even by adding a couple of pounds a month to your fund, you are ensuring that you have the money that you need to spare without any concerns that you will be short in the immediate present. This way, you can control what you are saving and establish the boundaries of the amount that suits you best.
Manage Your Debts
If you have debts to take into consideration, you should think about how best you can manage these. For instance, you should think about whether it is monetarily beneficial for you to pay these loans back instantly, or whether you would prefer to wait until their expiration. Paying back loans early can often lead to additional fees that can be unexpected, for example.
Consider Your Expenses
To save an emergency fund, one thing you may consider doing is cutting down on your expenditure by a few pounds each month. For instance, reducing the cost of the food you buy or saving on non-essential appliances can mean that you have spare money to save. Another way that you can cut expenditure is to reduce the cost of your bills by looking to switch the energy company that you use.
To budget for emergencies, planning ahead is your best option. By attempting to build up an emergency fund,  you will be able to prevent monetary strain if you find yourself with unforeseen bills.