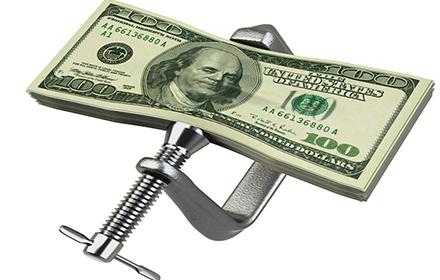 Money is not enough; in fact, it is a scarce medium of exchange. You can get all the amount of money in the world, and still, you will need more. That is why you need to have a proper plan of your money, and this is achieved through a budget. A budget will help you crash your outstanding debt, and take charge of your financial future. A proper budget will help you not necessarily spend less but make effective financial decisions.
Track your income and expenses
You have not been accounting for what you spend before, and therefore you have to begin somewhere. Gather all past receipts; the bills bank credit card statements and all expenses records.  These will help you track your spending history.
Use software to help you budget
Financial software is designed with inbuilt budgeting tools that will help you project your cash flow. This is the trend that most people are embracing due to its effectiveness and it saves one's time. There are many of, but for a beginner, there is a simple way of doing it.
Use of Microsoft Excel
This software has become popular for any organization and individuals. Since its inception in 1985, it has become the most popular of all the Microsoft's innovations ever. Over 98% of offices and individuals across the globe use this facility to help them. You can make spreadsheets where you can list your expenses and income, and this gives you clarity on how you can balance the two and even project future cash flows. Excel Time & Date Tips will help you know exactly when and how you spent your money.
Document your historical data for the last 12 months
Using your credit card and other bank statements for the previous twelve months, you will see clearly how you have been spending your finances and the income lines; with this on record, you can deliberately choose where to spend less and which sources can be pushed to bring more.
Determine your monthly revenue
Are you a freelancer or a contractor whose income fluctuates month on month? Or are you a salaried person with a constant revenue flow. Whenever you do your budget as a freelancer or an earner with no continuous flow of revenues, you should factor in the tax that you will pay at the end of the required period. Monitoring your expenses on a monthly basis will keep you on toes and help you even predict your financial status over a period of a year.
List all your monthly expenses on a spreadsheet
How much do you spend on groceries, the rent that you pay or mortgage, the amount that you spend with friends and for family outings? Listing all expenses will help you identify your spending habits, and it is easy to cut down on what is not necessary.
Without a budget, it is like a blind man walking on a highway without the walking stick. This financial guide will direct you to spend when and where necessary and therefore you avoid falling into financial crisis.