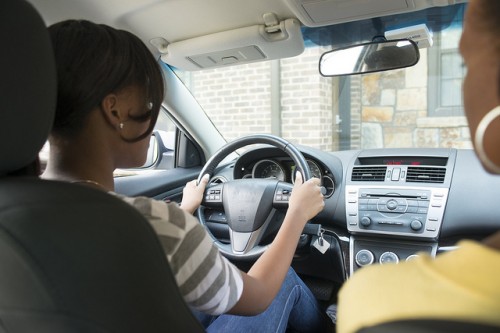 Old reliable has taken its last drive out of the driveway. Once again, you're having car trouble. It's been happening a lot more than usual and you're really not sure you want to put anymore money into getting it fixed. So, you're contemplating on whether it's time to get a new car. The only problem is, you don't want to commit yourself to a loan for the next 3 to 5 years. You'd like to purchase something affordable that you can pay for upfront or at least within a year so you're not tied down financially. You have an idea of the type of car you want to purchase, but no idea where you're going to get the money from without financing it.
Where there's a will, there's a way. Try some of these methods to get the cash you need to grab that new ride.
Junk Your Old Car for Cash
If your car is inoperable or has a lot of mechanical issues, it may not be worth much. There are auto recyclers that are willing to pay drivers cash for their cars no matter what type of vehicle it is or the condition its in. If this is the best option for you, all you need is the vehicle title and a description of the car. The auto recycler will then use certain factors to determine how much they'll pay you for your junk car and schedule a day to remove the vehicle. Even if it's just a few hundred bucks, it's money towards your new car.
Sell Your Old Car
If your car is still in pretty good condition, but you're simply tired of it breaking down, you could try selling it to private buyers. There are plenty of free and affordable online platforms where you can advertise your car for sale. Make sure to add features that buyers would be interested in. It could take some time, but in a few weeks or months, you could have a lump sum of cash to go and grab a new ride.
Use it as a Trade-In
If you don't want to go through the tedious process of trying to sell your car to private buyers or a junk car buyer, you can always take it with you to the dealership. Depending on the condition your vehicle could be used as a trade-in. Based on the current value of the vehicle, the amount of work that has to be put into it, and what the dealers think they can resale it for, this will count as a huge chunk of your car payment.
Installment loans
A lot shorter than auto loans are personal installment loans. Whether you have good credit, no credit, or poor credit, you can apply for installment loans online and receive an approval for a couple hundred or several thousand dollars. The funds are deposited into your account within a business day or two and you pay the loan back in small monthly installments which are sure to be a lot less than you'd be paying for a car note.
Buy Here Pay Here
There are dealers who allow their customers to purchase a car in cash and make payments directly to the dealer. The payments are a lot less than a car note and the arrangement is usually for a few months. So, if you had half the cost of a car and needed time to repay the other half, you'd purchase the car and work out arrangements over the next few months to pay the balance in full. You'll need to have decent credit for this option as dealers have to trust that you're going to pay on time.
Earn Some Cash
If you don't have enough to get a new ride, you may have to earn some cash to get one. There are a lot of jobs you can do on the side or in your spare time for cash. You can mow lawns on the weekends, walk dogs, babysit children from the neighborhood, help a neighbor with a home improvement job, or whatever else you can think of.
You need a reliable means of transportation to get around. So, when you car starts showing signs that it's time to say goodbye, getting a new one becomes top priority. Before committing yourself to a long-term financing contract, consider looking into solutions that would allow you to cover the cost of the car and associated fees without having to take out an auto loan. It may take a few weeks for you to accumulate cash this way, but it's a lot more affordable and less stressful than a car note.