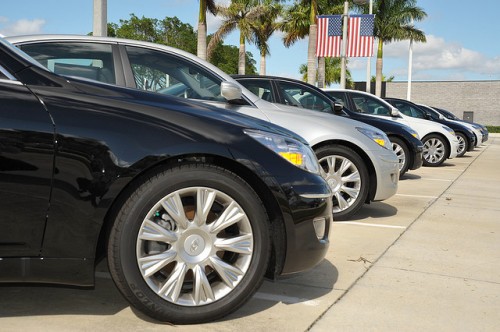 Let's face it, lots of us can't afford anything but the most basic car. But clearly, buying a car that is TOO cheap is an exercise in stupidity. Old junkers will require so much maintenance, break down so frequently, and be so all-around unreliable that they're not worth your time or money. There exists, you know, some older vehicle that is of sufficient quality that it will be reliable and affordable. A car like this is something of a unicorn, but they do exist. Here are some of the considerations you can think about in order to save the most money over the longest time.
1)     The Cost of Owning the Car. Cars aren't free once you own them, even if you never take the out of the driveway. Car insurance is expensive, but it doesn't have to be. Did you know that older cars, in some states, can have deeply discounted insurance as long as they're old enough? These are considered "historic vehicles". Of course, you may not want to drive a car that old, but even not-so-old cars will be cheaper to insure than new cars. Of course, you've got to consider the costs of actually driving and maintaining the thing, too. But don't forget this simple cost when thinking about an older vehicle.
2)     Cars Get More Reliable Each Year They're Produced. As much as people like to complain about contemporary manufacturing and design standards for cars, vehicles are getting more reliable these days. This is true for cars produced over the past ten years or so. These vehicles tend to break down for weird reasons a lot less than the cars produced the decade prior. This is why the excuse "my car broke down" doesn't work as well anymore. It just doesn't happen that frequently, making newer used cars about as good an option as new cars, as far as reliability is concerned.
3)     Research For Standouts and Exceptions. You want to research your make and model options extremely hard. Look for common problems and complaints on internet forums. Find reviews about how cars age over time. What common problems surface after a specific model has been driven for ten years? Fifteen?
4)     Look in Weird Places. Once you've selected the kind of car you want, start looking in every nook and cranny around your area. Craigslist is great for this, as people frequently put up cars on this site and nowhere else. You also might find the best deals out in the country, where potential buyers are few and prices are driven down. Give yourself a few months to search for deals, if possible, and be ready with cash to spring on a deal. You may not have this freedom, but if you do, you'll be setting yourself up for the best deal possible.
There are lots of ways to get good deals on older cars. And there are lots of older cars that will be reliable and fun to drive for many years to come. To find a vehicle that hits both parts is a challenge, but you can do it!