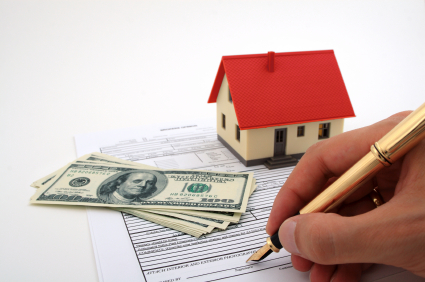 Ideally, when it comes time to sell your home, business property, or other real estate, you will have all the time in the world. But the reality often is that you must work within a specific schedule or that other financial pressures are creating a de facto "must sell by" date.
Selling a piece of real estate as fast as possible for as much as possible can become a bit of a puzzle. And if plan A falls through, it is crucial to have a back-up plan. Here are five key approaches to use as part of your overall sales strategy:
1. Contact A Fast-Cash Buyer
Aside from trying other sales strategies, you should contact a direct business/mortgage note buyer like http://www.amerinotexchange.com/ early on. They can give you a quote within one business day and pay out quickly in cash whenever you think the time is right to sell.
It's good to check out how much you can expect from a fast-cash sale. It will help you better understand what parameters you are working with and allow you to set up your exit strategy, if needed.
2. Upgrade Before Reselling
It takes money to make money is the age-old saying, and that's especially true in the real estate market. Upgrading your property through renovation can make a sale more likely, come quicker, and pay out more profitably.
The most common renovation projects are in the kitchen and bathroom or the roof. But anything you can do to make a property "move-in ready" will greatly improve its attractiveness and help make a quick sale.
And if your building is compact, remember that upgrading in quality but downgrading in size is now trending. Giving a full make-over to a small but luxurious piece of real estate can easily pay off big.
3. Stage Your Property
Holding an open house and reaching out through multiple channels to drive in the traffic is only half the battle. You need to give your prospects a picture of how your property might look in actual use.
"Staging," bringing in furnishings and living elements that creatively suggest to potential buyers how to use specific space gets the imagination running. It helps people envision themselves living in or working each room, making them more comfortable and more likely to make an offer.
4. Market Both Online And Off
For best results, rely on a mix of old school and new internet-based marketing schemes. List the property with local realtors and in local newspapers' classified ads, and don't neglect to put up a yard sign.
You can list your property at multiple real estate search engine sites, including your realtor's site, and even create your own website for the express purpose of promoting the property. Post on "online garage sales" like Craigslist for free or pay a small fee to use eBay Classifieds.
5. Do Some "Networking"
Oftentimes, property sales are made as much by "rubbing elbows" with the right people as by overt advertising. This is especially true in the luxury real estate market, where many properties are not even listed.
Giving out free brochures to interested prospects at country clubs, luxury car dealerships, or events held on your property (sometimes "parties" with very selective guest lists) has often snagged a buyer.
And a final way to network is via a broker-only open house. Realtors gather to inspect your property and then keep it in mind when talking to their own clients later on. This multiplies your property's exposure by as much as a hundredfold.