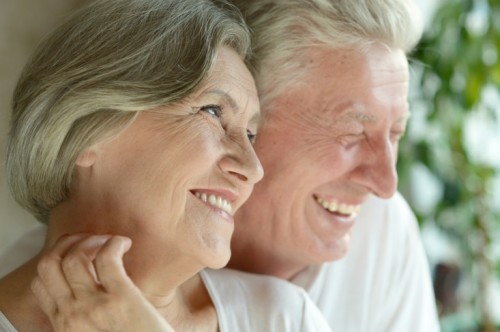 As people get older, they must focus on some unpleasant but extremely important questions. One of the scariest questions they will face is, "Who will help my family when I am gone?" The loss of a loved one leaves family members with a plethora of financial expenses that they may not be prepared for.
Savings accounts are a good idea, but American's are saving at the lowest rate since the Great Depression. At the rate Americans are saving, most will not be prepared for retirement, let alone help their families with their final expenses. This is one of the reasons it is so important to learn how to choose the right life insurance policy.
There a few basic types of life insurance for prospective buyers to examine. It is important for buyers to understand the differences between these options if they want to understand how to choose the right life insurance policy for you.
Varieties of Life Insurance
Term Life Insurance
Term life insurance policies enable customers to match the length of their policy to the length of time the customer needs the policy. For clients with young children who are planning to set up a college fund, such a client would be making a smart decision by buying 20 years worth of term life insurance.
Term life insurance is also an excellent option for people who need a large policy, but have a limited budget to work with. This type of insurance typically only pays is a client dies during the policy's term, and the rate of the term life insurances is lower than the other forms of life insurance that are more permanent. If a customer was alive at when the term was complete, coverage would stop unless she renewed the policy or bought a new one.
A set back to term life insurance is that a customer will not be as able to build equity for themselves by saving cash. Still, this is the best option open to people without much in the way of funds. If someone is concerned with how to choose the right life insurance policy, this is something they should consider when weighing Term life insurance against our next option.
Permanent Life Insurance
Permanent life insurance policies offer exactly what the name implies: life insurance that lasts for the rest of the buyer's life.
Another important thing to consider is that a permanent life insurance policy will allow the customer to accumulate savings that can grow, tax-deferred. These funds can be used by buyers either to pay their premiums which arise each year, or they may use the savings for anything else they may need. These are funds that customers can borrow even with shaky credit, because the buyer's death benefit functions as collateral for their loan. This makes permanent life insurance an attractive option, but prospective buyers certainly should consider the potential downside of this variety of policy. Namely, that the buyer's death benefit is considered collateral for their loan. A potential problem with this type of policy is that If the buyer dies before the loan is repaid, the insurance company will collect the remainder of the loan from the policy before deciding what will go to your beneficiary.
In Closing
Now that prospective buyers know the positives and negatives of Term and Permanent life insurance, they are a step closer to knowing how to choose the right life insurance policy. Purchasing the proper life insurance is a necessity. People who haven't yet set up a policy need to do it as soon as they can. The future (economic, and otherwise) is unpredictable, and your family needs the safety net that the right life insurance policy agency, like The Insurance Service, will provide.