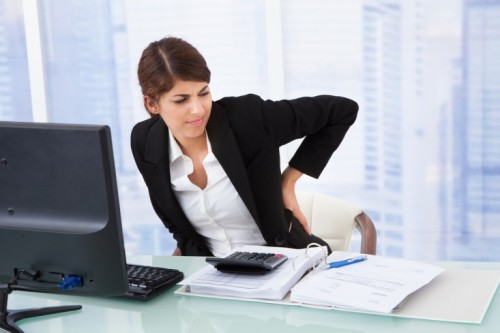 Whether you never went to college after high school and you're ready to pursue your bachelor's degree as an adult, or you're focused on enhancing your career with something like a masters in public health online degree from a school like the University of Arizona, going to college and working full time is definitely going to be difficult. Keep reading for a few helpful tips on how you can juggle these two major responsibilities while maintaining your sanity.
Careful Class Selection
Carefully review the classes you need and when they're offered. Work with your advisor to set up the best schedule for you. As an adult who has to juggle a full-time job along with school, it can be difficult to follow the cookie-cutter class arrangements that most college departments will recommend for a traditional student.
Choosing classes that take place around your work schedule, or even classes that are conducted completely online, will make life easier and your schedule more manageable. You can even choose to complete your degree completely online, as there are many programs available, such as a public health degree online or an online MBA.
Flexible Work Hours
Ideally, you'll be able to find classes that don't clash with your work schedule. Realistically, however, that may not be possible. Some schools simply don't have the staff to offer enough classes at various times throughout the week. This means that it's likely that at least a few of your classes will only be offered during the hours in which you're scheduled to be at work.
Luckily, many employers can be sympathetic to the fact that you're looking to better yourself, and most will probably be willing to work out an alternate work schedule for you. In some instances, if what you're going back to school for is directly related to your current career, your boss may be even more lenient and not require you to make up the hours you miss because you'll be increasing your own value through education, which can help the company in the long run.
Rigid Personal Schedule
While you'll want your work schedule to be flexible, the opposite is true of your personal schedule. School takes up a lot of time when you consider homework, research projects, group work, and studying for tests and exams, so prioritization is key. Therefore, you should map out a strict schedule that will allow you to get the right amount of sleep, while also factoring in school time, work, and any other personal obligations that you may have. Even though this isn't always the easiest schedule to adhere to, it's good to at least have a guide to go by. At times, you'll feel overworked and overwhelmed, but in the long run, it will be worth it as you work towards building a better future for yourself.
As you can see, there are several ways that you can balance your life while going to college and working full time, so there is no need to forgo getting any degree, such as a master of public health, online or in a traditional classroom setting. Instead, you can have it all and enjoy the perks that come with higher education.