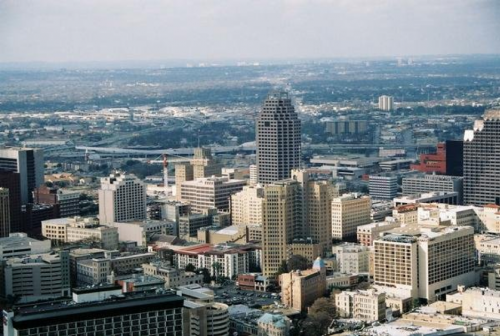 If you've ever looked for apartments in a city, you know just how pricey it can be to live in a booming downtown area. Some apartments cost thousands of dollars a month! But, don't let high costs discourage you from living near the bright lights and towering skyscrapers. There are plenty of affordable cities to choose from. In Texas, you're most likely to find an affordable city apartment in San Antonio.
Before relocating, you'll want to know all about the cost of living in San Antonio as a renter. Keep reading for the information you need to ensure you're making the best housing decision.
Average Cost of Renting
Like Austin and Dallas, San Antonio is a booming city in the great state of Texas. But, unlike other urban areas, San Antonio is much more affordable. The area also offers a small town feel that creates the perfect vibe for someone who is new to city living.
How much can you expect to pay as a renter in San Antonio? As of November 2018, the average rent for an apartment in the city was $1,138. This is more than a 5% increase from last year's average rent costs. Let's break down the numbers by apartment size.
On average, a studio apartment costs around $702 a month. For a one bedroom apartment with an average size of about 671 square feet, you can expect to pay around $946 a month. Two bedroom apartments, offering around 995 square feet, average around $1,219 a month.
Ways to Save Money on Rental Costs
Even though San Antonio is one of the most affordable cities in Texas to rent in, it helps to know of ways to cut your rental costs so that you have more money left over to enjoy the nightlife and entertainment in the city.
Know Where to Rent (And Where Not to)
Just like any city, there are different neighborhoods and communities in San Antonio that are more affordable than others. Unless you want to pay well above the average rental fee, be sure to stay away from highly expensive areas such as Downtown, Government Hill, King William, and Tobin Hill areas.
More affordable apartment rentals can be found in Monte Vista, Alta Vista, Oak Creek, Timber Ridge, and Camelot. If you're looking for below average apartment or condo rentals, check out neighborhoods such as Sunshine Estates, University Park, and North Shearer Hills.
Before you start your quest to find the perfect rental, be sure that you're looking in an area that falls within your price range. If you're new to renting, don't forget to factor in other monthly costs such as utilities, entertainment, transportation, groceries, and healthcare.
Look Beyond the List Price
Sometimes the initial price tag for an apartment rental seems too good to be true. Be sure you have a clear idea of what's included in the monthly rent for each apartment that you're considering. Some rental companies cover utility costs such as heat and water, but others require tenants to pay these bills.
You'll also want to be mindful of monthly pet fees or upfront pet deposits that you may have to pay.
When comparing apartment rental costs, be sure to factor in amenities. For example, one apartment may cost $100 more than a similar rental, but for some, the higher cost is well worth having their own washer and dryer along with gym and pool access.
Save on Home Entertainment Services
One of the simplest yet most effective ways to save money as a renter is to bundle your home entertainment services. If you're like most people, you want to have television and internet at your apartment. Instead of paying two different providers for these services, you'll save money by bundling them. To find the best price in San Antonio, use review sites like Digital Exits to compare internet providers in San Antonio. By taking the time to compare prices and to read reviews, you can ensure you're getting the best deal without sacrificing service quality.
Get Renters Insurance
As with car insurance, rental insurance can save you a lot of money in the event of damage, theft, or loss. Many landlords require that tenants have their own renters' insurance coverage. This is even more important for renters who have pets. Quality renters insurance offers liability coverage, which helps to pay for legal expenses and medical fees in the event that someone is injured by your pet.
By having renters insurance, you can have peace of mind that you're protected, even in the worst case scenarios. To save money, shop for coverage ahead of time and use a comparison website to find the best price. You can also bundle renters insurance with an existing policy, such as car insurance, to save even more money.
Conclusion
San Antonio is a great place for renters, especially if you know where to look, and how to save money. If you're considering renting in the city, keep this information in mind to ensure you find the best rental.