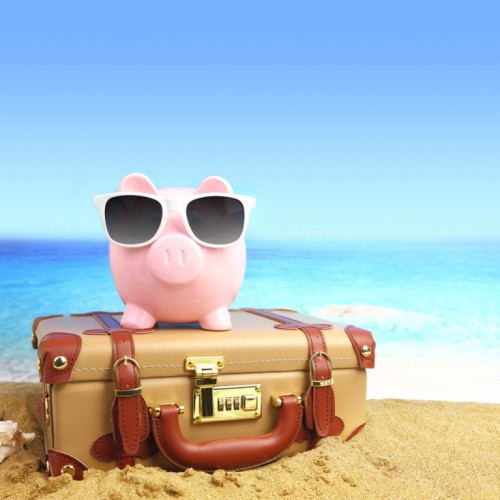 Many people watch their personal finances closely throughout the year and then end up blowing their budget while planning, or enjoying, a vacation. Family holidays can rapidly become a very expensive adventure, and turn into a budget-killer that requires playing money catch-up for the rest of the year.
While many vacationers feel that they have accounted for every necessary expense before they leave home, they can still end up returning from a trip to find that they've spent way more than planned for, whether on accommodation, food, parking, activities, or other unexpected expenses.
For example, many travelers are slugged with extra credit card fees, large cell phone bills, or high negative currency exchange rates that they didn't see coming. However, nothing blows the vacation budget quite so much like the medical fees that can rack up due to a bad accident or illness.
Many vacationers don't take out travel insurance, and also don't realize that if an injury is the fault of a business (such as a restaurant, cruise ship, hotel, shop or airline), they can actually put in a personal injury claim through a specialist firm like ClaimsDirect.co.uk, and seek compensation.
Whether you're just in the planning stages of your next trip, of you're about to head off for the holiday of a lifetime, there is always time left to minimize your expenses and take care of your personal finances. Read on for some other top ways to curb your spending while on vacation.
Utilize Credit Card Rewards
Although you need to be wary of racking up debt on credit cards (particularly due to the very high rates of interest charged on them), if you spend consciously they can actually help you to save money and go on a holiday sooner.
Lots of banks and other financial institutions provide credit cards that have great rewards for money spent, whether specific frequent flyer programs or other reward deals. As long as you pay off the bill every month, you can put your expenses on a card and quickly rack up points to use on flights, accommodation, upgrades, accessories, or other helpful travel items.
Book Wisely
Another area where you can save quite large amounts of cash is through making wise choices when it comes to booking flights, accommodation, and tours. To start with, try to vacation during low-season when you can find much better deals on airline tickets, hotels, attraction entries, tours, food, and more. Sign up for airline carrier and other travel-related newsletters to be notified as soon as top sale fares are available.
Remember that any time you travel when lots of other people are choosing to vacation (such as school breaks or public holidays like Christmas, Labor Day, and Easter), you will not only pay more for every part of your trip, but also have to deal with very busy crowds and long lines. There are also fewer deals available during peak times that you can take advantage of.
When booking flights, purchase tickets as far in advance as possible — you'll generally find that around six weeks prior to departure provides the best fares. Also, be as flexible as you can with the days of the week that you fly, as often mid-week times such as Tuesday and Wednesday, or else Saturday, the middle of the weekend, will be the cheapest options.
Take Advantage of Free Attractions and Tours
While on vacation, don't miss out on enjoying some of the many free attractions and tours that most destinations have on offer. While there are plenty of expensive sightseeing services you could spend money on, why not instead opt to take part in free walking tours operated by tourism bureaus or other not-for-profit organizations? There are also many museums, galleries and other attractions all around the world that don't charge a cent for entry but still provide world-class facilities and entertainment to enjoy.
Be Smart About Where You Spend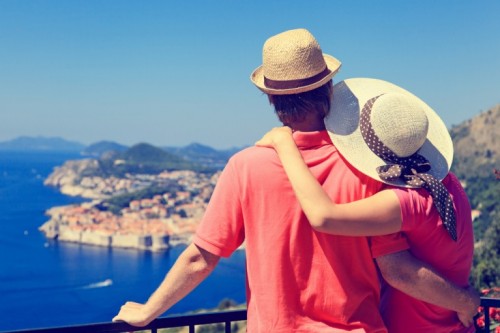 While you are working to curb your spending on your holiday, keep in mind that sometimes the best way to save money is actually to spend it. For example, not paying for travel insurance before you leave on your holiday can end up costing you thousands of dollars if something goes wrong when you're away.
Although you might think that things will be fine, you never know when problems could arise. If you happen to need emergency medical or dental treatment while away, the bills can quickly add up to many thousands of dollars if you don't have travel insurance to cover your costs — a very nasty additional expense that you might end up trying to pay off for years.