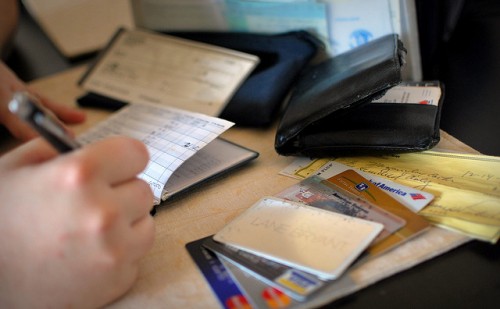 Do you really wish to pull out of your debt burden forever? For a majority of us, the matter of debt relief is posing serious challenges as we're losing control over our huge volume of consumer debt. You must try and do a small research prior to making a wise decision. In order to curb your stress and lead a debt-free life, you'll need to follow the tips mentioned below:
Perform the Much Known Credit Reality Check
Credit card balances drawing much out of your wallet of late. They might even affect your credit score at large. A few good websites are there to show you through your credit scores and how they are taking a hit. You may consider monitoring your credit score even while paying off your credit card debt. These websites are updated from time to time.
Consider Paying the Card Showing the Smallest of Balances First
You might choose to opt for this if you possess multiple credit cards showing variable balances. You must consider paying off an account that shows the smallest balance. Depending on your financial situation you may consider repaying triple or double the amount you're paying every month. Make sure you continue to pay the minimum amount due for all your other credit cards.
Paying off a card showing the lowest balance enables you to consider the card with the next lowest balance for repayment. When your pay-off plan is activated, you'll feel nice about the way the balance of your first card comes to nil. Once the card with the lowest balance gets repaid, you'll pick the one with the second lowest balance and move upwards till you pay off all your cards.
Paying Off Your Card Showing the Highest Rate of Interest
Your credit card shows finance charges that suck much of your hard-earned money during the course of time. It is then that you wish to adopt an effective strategy for pulling yourself out of the debt burden. You'll need to make consistent payments towards the credit card that shows a highest APR. Once this card is repaid, you must begin repaying the card showing the second highest APR.
You must pick your own payment strategy and follow it till the end. Following a combined approach is also quite natural. A card might reflect the lowest balance even when it bears the highest interest rate. It will provide you with the satisfaction of lowering a certain balance to "zero" early on with your debt management plan. You'll also get an opportunity to get rid of a card that reflects the highest APR.
How to pick credit card settlement services
Find out if the negotiators appointed by your favorite debt settlement services are equally effective. Check out if they offer a guarantee. Inquire about their charges before you choose to consolidate credit card debt. Know if they are ready to assist in case you need to file for bankruptcy. Find out if they are associated with the Chamber of Commerce in your locality. Know if they are a member of the Better Business Bureau.