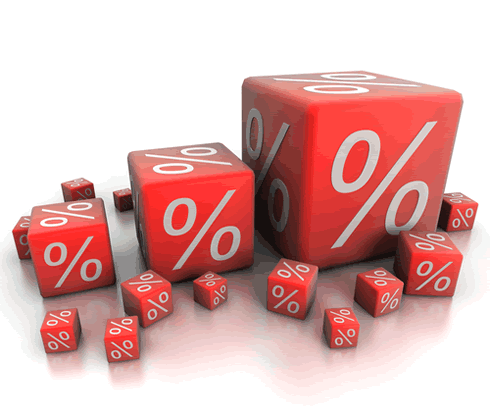 Guest Post by Caren Williams whose articles are devoted to, the most popular ones are establishing positive credit and ways to get credit cards.
In today's challenging economy, money woes are the most pressing concern of the strong majority of households. While employers are slashing jobs, credit companies are raising interest rates and fees to offset their losses. Needless to say, how it feels like for a regular consumer – piling bills, ever-increasing credit card rates and massive balances.
Until very recently, creditors raised interest rates for those who were late with their payments or exceeded their limits. Today, interest rate hikes are the growing trend in the credit industry. Under the new Federal Reserve rules, creditors will not be able to raise interest rates for no obvious reason. But these rules will go into effect only in July 2010. The question is, how to deal with interest rate hikes now that lenders can and do raise interest whenever they want to?
First off, you should keep track of your monthly statements. The issuers must notify you about the changes in advance. No matter how many credit cards you've got in your wallet, you should have accurate knowledge of the interest rates on all your cards. If you have been hit with whooping interest rates, contact your issuer immediately and ask for the explanation. Sad to say, but the strong majority of reps cannot find weighty arguments for interest rate hikes and thus they're not likely to help you.
In case your issuer doesn't meet you halfway, you may try the second method – you can opt out of higher interest rates. The key is to act promptly. You need to reject new interest rates within a stipulated period of time. If you decide to opt out of new interest rates, you'll be allowed to pay off your balance on your old rates. But you should keep in mind that by opting out of new interest rates, you agree to stop using this card.
Another option will be good for people who have high credit scores. Transferring the balance onto a new 0% APR card can save a significant amount of money in interest. So if your FICO is high enough, you may review balance transfer cards that will let you save big on interest charges.