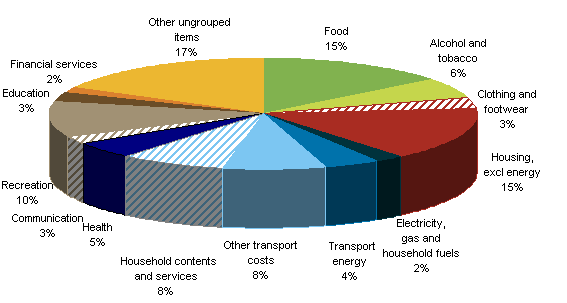 Congratulations, you have decided to start a budget!  While it may seem easy to do, there are some ways you can define your spending that will help trim it and build wealth.  Below are common categories of a budget and how they can be better defined. 
Utilities  
The utilities category is one that some define in a variety of ways, and there are subcategories within this category.  The first subcategory is Electric. It is easier to define your electric category if you have fixed billing.  Fixed billing is when you are billed the same amount each month, regardless of how much electricity you use.  Usually if you use more than what you were paying for, you settle up at the end of the year.  Companies will use previous electric spending to determine what you should be billed.  Another spending category is Gas.  The same can be applied to your gas bill as in Electric.  While some may define the next utility to include just a phone, companies nowadays are using features like bundling to ease your payment woes.  If you do not bundle your phone, cable, and internet, then you may end up with 5 categories: home phone, cell phone, cable/satellite provider, and internet.  You can use those categories to shop around for deals as your contracts expire so that you are not strapped down to one company.   
Food  
In a world where everyone is go go go, one category is simply not enough for tracking how you spend money on food.  A better way is to define your food category on food that is consumed out of the house (for example, eating out at restaurants) and food bought at your grocery store.  While it may seem like you are not spending a lot of money on food, if you calculate dining out, you may find a place to tighten your budget belt.   
Fixed Debt  
Fixed debt refers to payments that do not change from month to month.  These can include student loans, mortgages, car payments and personal loans.  If you define your categories using those items, it may help you pay these items off sooner.  It is also important to acknowledge, if you have them, student loans that you are not currently paying on.  This is important because often times while you are not paying on them, interest is accruing.   
Revolving Debt  
Revolving debt refers to debt with payments that can change on a month to month basis.  The biggest offenders: credit cards.  That's because interest rates can change from month to month based on your spending and even on your credit score.  It is important to define your credit cards individually on your budget.  This way you are able to see each credit card debt resolved and are able to rewrite your budget to help pay others down. 
Miscellaneous  
A common budget mistake is to lump together all of your other expenses.  Create categories including gas for your car, car maintenance, clothing and medical expenses so that you will not be surprised should an unexpected event occur.  By having a category for every penny that is spent, you will be on your way to financial success.
How do you define your budget categories?