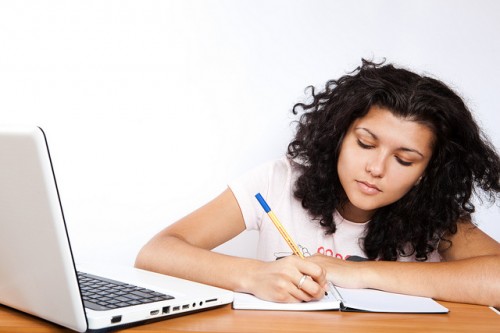 Start planning for university and you'll inevitably end up worrying about student debt.
Sky rocketing tuition fees are bad enough on their own, going up to £9,250 a year at some UK institutions, but you also have to find enough money for rent, general living costs, and textbooks with price tags equivalent to your monthly car insurance payment.
It's no wonder the thought of applying for university is enough to have you breaking out in a cold sweat. Degrees and debt go hand in hand, or so we've been led to believe. But is it possible to earn a qualification without burying yourself under a mountain of loans and credit card bills?
The honest answer is yes – but only with hard work and dedicated budgeting. It's not all doom and gloom – plan carefully and you'll leave university with your credit rating intact, and an impressive degree to add to your CV.
To help you on your way, we've highlighted three money-saving tips to bear in mind as you prepare for student life.
Study online
Enrolling for an online university will let you earn a degree for a fraction of the cost of going to an expensive bricks-and-mortar institution. Besides from paying cheaper tuition fees, you could also save yourself a fortune on travel and rent by staying at home whilst you study.
Online degrees have come on leaps and bounds in recent years, making them a worthwhile alternative to traditional routes. Register with a creditable provider and you'll be able to choose from a large variety of distance learning courses to suit any career.
Apply for scholarships
The bank is the last place you should turn to for help with funding. You might have a few lengthy applications to fill out, but there are plenty of scholarships and bursaries up for grabs if you take the time to find them.
Don't be put off by the fact that many are skills or income assessed. In past years we've seen lots of unique grants on offer – ones geared specifically towards vegetarians and golfers, for example – so put the legwork in and you're sure to find the perfect one for you.
Earn as you go
Last but not least, you can help to offset costs by earning as you study. A part-time job might only cover a fraction of your tuition fees, but you'll also gain some quality work experience to bolster your CV.
One of the biggest advantages of university is the generous holidays you'll enjoy. Even if you can't find the time to work during the semester, a holiday job will help balance out your bank account over summer.
Keep a handle on your finances by following these three tips, and you won't have to waste any more time worrying about student debt!