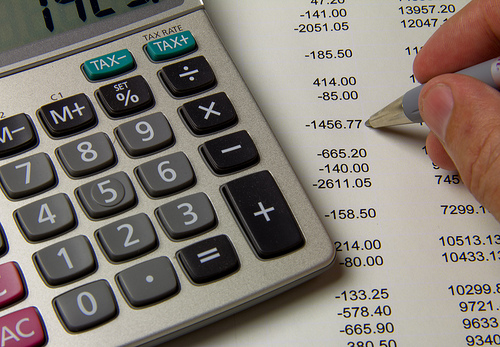 In today's current financial state, many citizens are unaware of the importance in budgeting and wisely investing their capital. Many people today live paycheck to paycheck every month even if there is still money left over after paying requisite expenses. Gaining knowledge in savvy investments can tremendously impact the future of their financial situation. While the ordinary person enjoys frequent vacationing and doing things they enjoy with loved ones, precaution is advocated in how much money is actually being spent.
A great stepping stone for individuals seeking to begin managing their budget wisely is calculating every monthly expense and noting them. In many cases, this figure may be mind-boggling for a people assuming their spending is moderate. This may actually shed a light on bad spending habits by fathoming their unnecessary spending expenses. Additionally, calculating the necessary amount of money needed to maintain a comfortable lifestyle is a sure way to begin budgeting. Some of the expenses include rent or mortgage, transportation expenses, dietary expenses, entertainment, self-investments, and some others. When a budget is created and followed, an individual will never be caught in a precarious and stressful situation. Ensuring one's monthly income is greater than monthly expenses is crucial to avoid future financial debt and stress.
Budgeting finances and expenses can considerably benefit individuals in many ways. Although it may be difficult, avoiding eye-catching objects will aid in assessing long-term goals. Budgeting may also force an individual to map out their visions and keep track of the progress they have made. Learning to sacrifice instant gratification can tremendously affect your future goals and aspirations. Nowadays, people who abuse credit cards typically don't realize they are overspending and evidently find out when it's too late and they are drowning in debt. Additionally, a set budget will help an individual better prepare for emergencies in everyday life. Unexpected life events such as serious financial turmoil, injury or death in the family, divorces and even a lay off from a job can seriously impact the financial situation of an unprepared individual negatively. Equally as important as following a spending budget precisely, one must also consider their future retirement goals. Not only will budgeting allow for a pleasant retirement, but can also aid in the contribution towards an IRA, 401k, or other retirement funds.
On the topic of investing, individuals now have the opportunity to invest in Tax Free Investments. Although this is a very popular way to invest in today's age, many are unaware of the benefits when it comes to this concept. One way to cleverly invest and avoiding federal taxes is through a defined contribution plan sponsored by employers as a retirement investment vehicle also known as a 401k. By contributing a certain percentage of earned income, that amount is exempt from current federal income taxes. Many employers match the 401k contribution and in some cases, even add a company profit sharing feature to this plan.
Another clever investment tactic an individual may take is to invest in municipal bonds, also known as "muni" bonds for short. These bonds are often used by the state or city to pay for school, highways, and bridges. By purchasing a municipal bond, the investor is essentially lending capital to the state in exchange for a set number of interest payments over a set period of time. At the end of that lending period, the issuer returns that full amount invested back to the investor. This is an excellent way to preserve capital that individuals are willing to invest for a period of time, while ensuring a tax-free income stream.
Lastly, one of the more nontraditional ways to invest tax-free is to give away or gift stocks to a charity or a beneficiary. If an individual purchases a stock at a set price, and it ends up gaining value over time, an investor has the option to give it away to a charity. This allows for a full refund in deductible credit while paying no taxes on the stock's gains if they hold the stock for at least one year. If they decide to sell the stock before the one year mark, the investor will then be refunded the stock's original purchase amount in deductible tax credit, but not the gained profit; a very clever way to invest indeed.