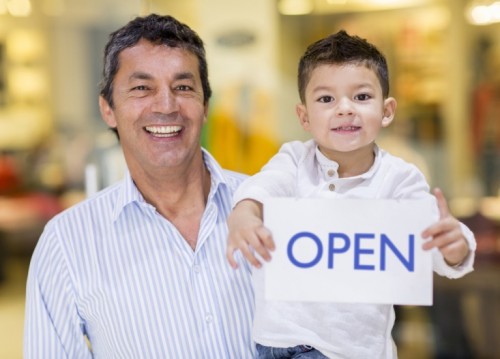 Starting a new business is incredibly exciting, but incorporating is only the beginning. There are still so many challenges to overcome once you are beyond that milestone of getting the business off the ground. You have to think about growing the business too, which is a challenge of its own.
Growth or expansion is always a bit of a balancing act. On one hand, you want the business to grow rapidly and achieve a higher level of success. On the other, there are overhead costs and operational challenges to think about too.
So, how can you expand your business quickly and safely? The tips and tricks we are about to discuss in this article will help you overcome the main challenges and grow your business rapidly.
Hire Smartly
The most important asset to expand alongside the growth of the business is the team behind your company. The growth of your business depends highly on the people supporting that growth. You can only achieve sustainable growth when you have a strong team filled with capable people.
Once again, the challenge here is balancing between expanding the team and optimizing existing team members. You need to make sure that when you hire additional people, they are bringing value to the business while increasing the business's operational capacity.
What you want to do is hire smartly. Find team members who are willing to work with the business's growth in mind. This means having to multitask at times and working together to keep customers happy with your products and services.
Mind Your Financing
Financing is another key ingredient to successful business growth. You want to be able to finance new equipment, a bigger office, better business solutions, and an improved – and expanded – team of skilled people without jeopardizing the financial health and cash flow of the business.
Fortunately, you have more financing options to consider in today's business landscape than ever before. You can turn to crowdfunding as a way to bring product ideas to market as quickly as possible. You can also rely on investors and third-party funding to finance rapid business growth.
There are also business loans that you can count on. Asset based loans are particularly interesting if the goal is to keep business' growth steady and manageable. A secured loan is perfect for long-term use, and the asset-based loans you can find today are very affordable for business use.
Expand Your Market
The last piece of the puzzle is your revenue. For the business to grow at a fast but steady pace, it needs to generate sufficient revenue; more than that, the business needs to grow its revenue sources and branch out to new markets.
Attracting new customers and keeping existing ones is equally important. Doing both means investing in both performance marketing and brand marketing. Again, business growth is about balancing how you approach these two things.
Get it right, let the tips we discussed in this article work together, and you will have an exponential growth that takes you to new heights sooner than you think. Many startups and businesses who got these three elements right have reached success. Now, it is your time to do the same.