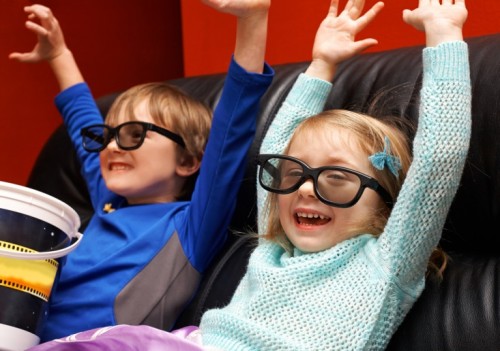 Caring for a disabled child in the family isn't just draining emotionally. The stress that comes with worrying all the time, feeling sad every time you see your child and all the things that go with the situation can be too much to bear.
There is also the financial burden associated with caring for a disabled child. Children with disabilities require special care, treatments, and additional support. Unless you have the financial prowess to handle the financial burden, you may end up feeling more stressed than ever.
Fortunately, there are more ways you can financially care for a disabled child. Before giving in to the stress, be sure to review these financial options.
Get the Entire Family Involved
The first thing you want to do when you feel all stressed out about your financial situation is to talk to the family. Relatives are among the first to help you in this situation. Even when they cannot help you financially, the process of talking to them about your issue is incredibly relieving.
There are plenty of family members who will help you deal with the financial implications of caring for a disabled child. Help doesn't always come in the form of money or financial support. Relatives can also help you with little things like groceries, extra toys for your child, and other needs.
Getting help from relatives is also good for your child. The support of family members is invaluable indeed. Children with disabilities are less likely to suffer from psychological problems when they know that they can count on the support of the family.
Turn to Compensations
If your child is suffering from a disability due to an external factor, you may be entitled to some compensation. Even better, there are practitioners that can help you review your situation and explore potential compensation for your children.
For instance, you can file for a Cerebral Palsy claim if the cause of your child's CP is medical negligence during childbirth. You will have to consult experts on the subject, but even enlisting the help of experts is easy now that there are sites like The Medical Negligence Expert helping you every step of the way.
A compensation claim can be costly, but this isn't something to worry about when you are working with a reliable expert. There is legal aid to turn to and even financing options to consider.
Go Online
One last option that you must not neglect to consider is a public campaign. Thanks to platforms like GoFundMe, JustGiving, and YouCaring, getting help from strangers from around the world is incredibly easy. Small donations coming from thousands of people add up to a substantial amount.
Public campaigns, combined with the exposure social media can bring to your cause, is incredibly effective. Help is only a couple of clicks away when you have social media – and the community of internet users – on your (and your child's) side.
These are some of the options to consider if you are seeking ways to handle the financial burden of caring for a disabled child. Providing your child with the support he or she needs will not be an issue once you tackle the financial side of the challenge.