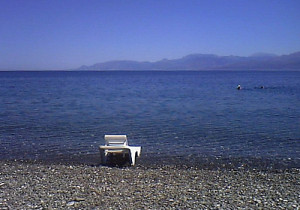 As the price of vacationing increases and the summer heat begins to seep into you, taking a last minute getaway may sound like an attractive prospect. However, your checkbook may not agree with you unless you're a savvy shopper and does a little preparation before you decide to jet off on your vacation.
Sign up for vacation deals
There are several websites you can become a member of that offers discounted rates on airfare, hotels, and rental cars. A subsidiary of Gilt (www.gilt.com) Jetsetter (www.jetsetter.com) offers vacation packages to luxurious places at a fraction of the price. Not only can you experience luxury, you can do it without the guilt associated with spending tons of cash. Looking for something a little out of the ordinary? Try Vacations To Go (http://www.vacationstogo.com/) a cruise website that publishes rock bottom fares for cruises all over the world with ports in every major U.S. city. Some of the fares include a seven-night Bahamian cruise for $275.00. Additionally, Southwest Airlines (www.southwest.com) offers airfare at extremely discounted rates for their newsletter subscribers. They have one-way fares for as low as $89!
Be adventurous in your accommodations
One of the best-kept secrets in travel around the globe, and most especially in the United States, is a gem of a website called Air BNB (www.airbnb.com). Air BNB is a website built for those who have property, homes, or rooms for rent for the night, week, or month. If you sign up as a user you have the option to bid on accommodations or list your own property for others to bid on. Some of the recent bids have been a four-night stay in a cabin at Big Bear Lake, CA for under $300. That is a significant amount of savings for those who are hoping to save their nickels and dimes during their getaway.
Membership is key
Nearly every airline, hotel chain, and rental car company have membership programs. Many times racking up the points by staying at a certain hotel will qualify you for free accommodations. If you're a frequent flyer, using your membership points for a free ticket can guarantee extra cash in your pocket.
Heather Condron, owner of Blue Anchor Homes in Charleston, SC is a member of US Airway's frequent flyer program and also a member of Marriott Rewards. After her recent nuptials she and her husband flew to Italy with her frequent flyer miles and used her Marriott Rewards points to stay in Italy for ten days absolutely free. While this was not a last minute getaway, becoming a member of a traveler program will enable you to take those spur-of-the-moment getaways when the need strikes you.
Become a negotiator.
With the advent of the Internet wheeling and dealing has become second nature to most people. Websites like Priceline (www.priceline.com) it puts the power in your hands to name your price and locale. Don't be afraid to be told no a time or two before striking gold in your quest to get the best deal possible for your needs. LastMinute (www.lastminute.com) can save you up to 70 percent on airfare, hotel rooms and activities, additionally, Travelzoo (ww.travelzoo.com) carefully screens thousands of website and e-newsletter deals.
So whether you're staying close to home or traveling the world there's no reason to break the bank. A getaway should be stress free, not stressful.