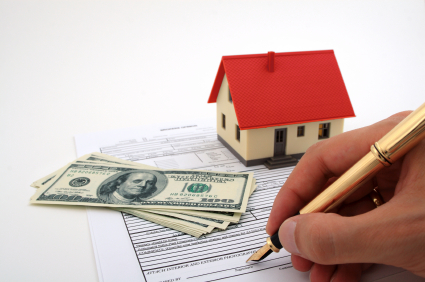 Buying a home is an oftentimes painstakingly hard process with a worthwhile benefit – a placeto call your own.To jump-start the mortgage loan process, use these five tips to quickly find the best lender to finance your dream home.
Assess and work on your credit score. Not everyone will qualify to purchase a property. You need to meet certain income and credit criteria to ensure mortgage companies you can repay your loan. A low credit score signals that lending you is very risky, which means a higher interest rate on your home loan.
The higher your credit score goes, the more on-time payments you're making, the more power you'll have when negotiating for better rates with potential lenders. The mortgage from Newcastle Permanent Building Society also lets you choose from a wide range of options, whether you want a variable or fixed rate home loan, a credit facility or the freedom to split your loan.
To build your credit score, ensure that your credit reports are accurate and free of any error.Next, try paying off high-interest debts and lower your overall debt level as fast as possible. This allows you to improve your debt-to-income ratio. Paying off recurring loans and credit card bills before buying a home will also free up more money for your down payment.
Understand the lending landscape. It can be hard to know who the best mortgage lenders in a crowded field. Below are the most common types of lenders you can choose from.
Mortgage bankers: Bankers who only work for a specific financial institution and offer package loans for consideration by bank's underwriters.
Credit unions: A member-owned financial institution that often offersgood interest rates to their shareholders. Many have eased membership limitations, so it's likely you can find one to join.
Savings and loans: Formerly the bedrock of home lending, S&Ls are now a bit hard to stumble upon these days. These smaller financial institutions are mostly community-oriented and worth seeking out.
Mutual savings banks: A type of thrift institution, like savings and loans, mutual savings banks are generally focused on their locality and often competitive.
Correspondent lenders: These are often local mortgage loan companies that have big resources to provide your loan, and they rely on a pipeline of other lenders, such as Wells Fargo and Chase, to whom they directly sell your loan.
Compare rates from different mortgage lenders. This is where a lot of patience and research come into play. As noted, there are many types of mortgage lenders – credit unions, neighborhood banks, big commercial banks, and online mortgage lenders. You have more options that ever.
After having several quotes in hand, compare costs and start picking the ones that make the most financial sense for you. The mortgage from Newcastle Permanent Building Society, for instance, have premium plus package discount of 3.74% P.A. with comparison rate of 4.12% P.A.Google is your best friend, and you can use the power of the internet to find a good lending partner with the lowest rate and best service.
End Note
Lastly, don't forget to read the fine print. Principal and interest payments on a mortgage aren't the only applicable costs of homeownership. Ask your lender about other costs like closing costs, points, transaction and origination fees. If you're unsure of anything, just ask the lender for an explanation.