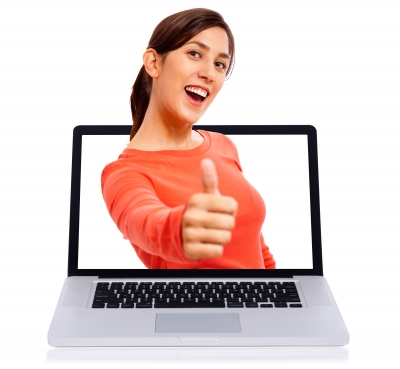 It's 2018, if you don't have a website for your business, then you might as well be in the stone ages.  But just having a website is not enough anymore.  You need a kick-ass website, one that will help you to stand out from the crowd and own your corner of the internet.  As such, here are some pointers on how to get a really great website for your small business.
Content is King
We live in an age where it is easy to find information; even the wrong information.  However, if you really want your business to shine, then you need to be seen as the authority for what you do – even if you are a dry cleaner.
As such, your website needs to be chock full of content.  Maybe it is a step-by-step guide to get a perfect crease when ironing or maybe it is information on how small businesses can save money.
This content shouldn't be a sale pitch; instead, it should be an earnest, well-researched article on issues of interest to your customers.  In some cases, it might not have anything to do with your business.  The key is that you want to position yourself and your business to be seen as an authority.  Doing so will drive traffic to your business, which will open the door for more sales.
Make it Easy for People to Contact You
One of the worst things about a website, any website, is when the owners make it hard for people to contact them.  To be honest, I don't know they were thinking when first designing their site.
We live in the days of constant contact via mobile phones, social media, email, carrier pigeon, you name it we are always connected and any website – especially a small business website – should make it easy for your visitors to contact you.
Make it Easy to Spend Their Money with You
Money makes the world go around – even if you are running a non-profit.  As such, your website should make it easy for visitors to spend their hard-earned money with you.  Why not?  You have spent a lot of time and money to create your website and you want to convert visitors into paying customers.
As such, your shopping cart should be easy to use and provide a safe, and secure, payment options – including credit cards, PayPal, Bitcoin, even payment in international currencies.  If you don't know how to set this up, then reach out to your hosting company or to the payment companies which specialize in providing payment options for small businesses like yours.
Save Money Without Looking Cheap
In the early days of the internet a truly kick-ass website would have cost $20,000 or more and at that price tag, you can understand why many small businesses didn't have an online presence.  But times have changed and today you can have a professional looking website for almost no cost.
One of the options is to check out the benefits of cloud hosting as this could expand the capabilities of your website without driving the costs through the roof.  Also, check out options for great looking photographs without expensive licensing costs.  A picture IS worth a thousand words and the last thing you want to do is use 20-year-old photos on your website because they were free.
Can People Find You
The internet is the Amazon rainforest of information and if you want your site to stand out, then people need to be able to find you.  This means that you need to have a Search Engine Optimization (SEO) strategy that works.
Again, SEO used to cost thousands of dollars and was only something only big companies could afford.  But times have changed and there are several free tools you can use to up your search rankings in Google.  There is also social media, which can be a game changer for any small business as it allows the opportunity for your customers to do your marketing for you.
Back to SEO, you want to make sure that every page on your website is optimized as this will help your site to be found.  In addition, you want to constantly tweak the keywords to make sure you are focusing on the ones that work for your business, location, and industry.
Be Sociable
We've mentioned social media several times and you should get the point – social media is important.  If you are a B2C business, then you need to link your site to Facebook, Instagram, and maybe even Snapchat – though, you'll have to ask your teenager how it works.  If you are a professional service business, then Twitter and LinkedIn integration is a must!
Make it easy for your visitors to share content from your website and to tag your business via social media.  Be Sociable and have a conversation with your visitors are this will not only help you to get a kick-ass website but also a kick-ass small business.