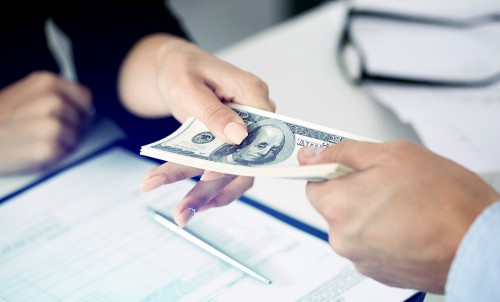 Bad credit is one of the main reasons why banks and other traditional lenders decline to approve business loan applications. Anyone that has a poor credit rating is considered more likely to default on a loan. However, while it may be difficult to get a business loan with bad credit, it is not impossible. There are many alternative lenders out there that would be willing to give you a loan, even with a poor credit history. Check out this list of potential lenders for bad credit business loans.
Here are some tips for getting approved for bad credit business loans:
Get familiar with the approval criteria
Lenders look for different things when evaluating your loan application. Here are some of the things you need to get in order to enhance your chances of approval:
— Revenue – Lenders will want to know if your revenue is high and showing signs of growth. A significantly high and growing revenue indicates that you will be able to pay back the loan.
— Debt – Is your debt under control? Even if you still have some outstanding debts, lenders want to see if you have a good DTI record and a history of timely payment.
— Cash flow – Your cash flow should be both high and well-managed. Lenders would be interested to know if you are a good steward of your resources.
Check if you satisfy the basic borrowing requirements
Besides the approval criteria, lenders usually have basic requirements for loan application.
— Minimum monthly revenue – The minimum monthly revenue required by most lenders is $10,000 or more.
— Time in business – Depending on the lender, your business should have been in operation for at least 6 months to two years.
— Good reputation – If you have a history of late payment or nonpayment, lenders are not likely to approve your loan request.
Get your paperwork sorted
Once you are aware of what lenders are looking for, get together all the necessary paperwork. Here are some of the documents you need to get in order:
— Personal and business tax returns
— Proof of ownership
— Business licenses
— Profit and loss statement
— Property lease agreement
— Personal and business bank statements
Evaluate your bad credit business loan alternatives
Take time to research and find out what kind of alternative funding options are available for your business. Here are some of the loan products available for businesses with bad credit:
— Business lines of credit – Just like a credit card, allows you to access a revolving balance of credit. Though they are flexible and convenient, the limits are usually lower than those offered by traditional lenders.
— Merchant cash advance/split funding – This funding option is ideal for businesses that have credit card sales consistently. A percentage of your sales is deducted to pay off the loan.
— Term loan – A term loan is a lump sum amount that you are required to pay back within a stipulated timeframe.
— Unsecured business loan – Unsecured loans don't have to be guaranteed using traditional collateral. However, the interest on such loans is usually higher.
— Invoice financing – Some lenders are likely to approve your loan application based on the value of your unpaid customer invoices. The unpaid invoices are considered as collateral for your loan.
— Equipment financing – If you are seeking a loan for new equipment, the equipment you are buying could serve as collateral. In case you fail to pay back your loan, the lender will simply seize the equipment to recoup their losses.
Conclusion
When all is said and done, it will be up to you to choose the funding option that meets your business needs. Carefully consider the pros and cons of each before making a final decision. The good news is that the approval process could take as little as 24 hours.