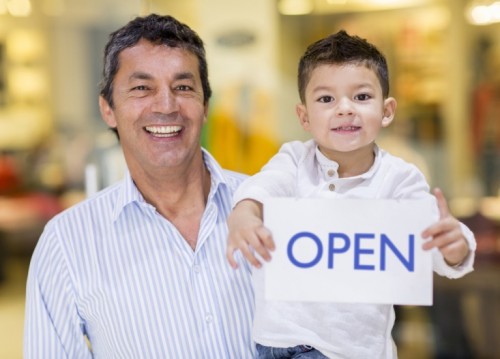 It's not that we find Limp Bizkit's early 2000s nu metal hit catchy. But in the world of business, it actually helps to keep your business rollin' like what Fred Durst always says.
As an entrepreneur, you should know by now that starting a business requires a great deal of planning. More importantly, and especially if you haven't tried your hands on starting and maintaining a business, you also need to consider handling your starting resources effectively.
After all, a great deal of small businesses fail  simply because they lack adequate resources. But it's not the only culprit for failure. In most cases, it is the inability to measure one's cash flow that leads startups not being able to survive the crucial first weeks.
As Paul Chaney of Small Biz Trends points out, "it is vital to ascertain how much money you will need to cover startup costs and to keep the business running for the first year or two." In other words, successful business models are the ones that make use of proper financial planning. It is simply not enough to advertise your product or service; expansion is only possible if you know generate, allocate and track the costs of starting a business.
That being said, here are a few things to consider to protect your cash flow and keep your business rolling.
Generate
You have a business idea in mind that you're itching to implement. The only problem is that you lack sufficient resources to turn this idea into reality. Where will you go? Now, that's literally a million dollar question worth asking. For many young entrepreneurs who want to make a lasting impact in their respective markets. It is highly important to know where to get one's starting funds.
The good thing is that we are afforded various methods for generating capital. And we need not look far when it comes to looking for the right approaches to getting the needed resources. There are online loan services that offer loans payable in reasonable installments, and there are also pawn shops such as Providence Pawn Shop that can give you the cash you need to jumpstart your business. Aside from that, you can also try crowdfunding platforms such as Patreon and Kickstarter to gather what you need for a headstart.
 Allocate
Generating is only the cherry on top of the cream. Actual financial management involves allocating the right amount of resources to the right components. An article from Resource Guru takes that into account, noting just how important it is for project managers to be cognizant of the needs of their teams. In the same way, entrepreneurs should also focus on knowing which aspect of the business should be amplified as well as avoiding over-allocation.
Track
How do you know if your startup investments are generating the intended outcomes (or, in this case, income)? It's just a matter of knowing how to track your startup costs and identify if you're spending an unnecessary amount of money. For that, keep tabs on your operational expenses and have it checked regularly. That way, you can adjust your spending accordingly and keep the money tree growing.