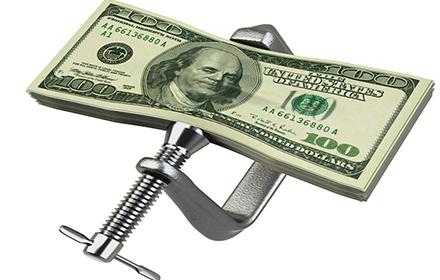 The expression "Life Happens" seems to come true at the worst possible moment. Your car's braking system falters and now you need money to fix it in between paychecks, for example. If you have a credit card or savings account this would not be an issue. But, since you live week to week, anything extra creates an instant hardship.
You could apply for a personal loan through your bank, but generally, when you live paycheck to paycheck somewhere along the way you've made a few late payments or missed one. Another way might be to ask a family member or friend. If this is not something available, you can go online and apply for payday alternative loans. Unlike the payday loans that have inconceivable interest rates and a required repayment out of your next paycheck, these companies provide you with a short-term loan without the need for a stellar credit score. So long as you have a verifiable source of income and a checking account you can pretty much count on getting the loan.
It just takes a few steps to get out of the paycheck to paycheck lifestyle
In order to prepare yourself for the next emergency that comes along, it's important that you have and stick to a budget. By creating a budget you'll enjoy the many benefits that go hand in hand. Once you pay your bills on time your credit score begins to improve and then continues to go up until you reach the level where are creditor now sees you as responsible. This opens the door to lower interest rates, acceptance for loans such as a mortgage, car and personal use. In addition, since you have your bills paid by the due date you won't accrue late fees. You will also have money saved for an emergency so that you're never borrowing against funds set aside for your bills.
A budget for life
Now if this seems impossible, it's not. The first thing you need to do is write down all of your monthly expenses and then list your entire income. Hopefully, the number is larger on the income than the expenses. If this is the case then getting on track will happen quicker than you think. All you need to do is to cut back on unnecessary expenses like eating out, buying your lunch and buying large ticket items. This will allow you to get your bills paid up on time over the course of just a few months and enjoy living a financially stress-free lifestyle. In addition to paying your bills, you'll also need to open a savings account. This is the place where you'll draw money from for those expenses that pop up from time to time. It will also give you a way to finally enjoy a real vacation.
If you added your monthly obligations against your income and the debt is larger than what you take in, you can still get on a budget. The process will take a bit longer and in addition to cutting out the eating out and large purchases, you'll also need to find other ways to reduce your expenses. Your cable bill is a great starting place. Most people have more channels than they watch and a simple phone call to the company will more than likely save you $20, $30 or even more each month. You can also turn lights out when not in use, lower your heat and raise the air conditioning before going to bed and use coupons at the grocery store.
If after all your efforts you still fall short, you may need to find a way to increase your income. Take on a second job for the short term until you get your debt and income balanced out.