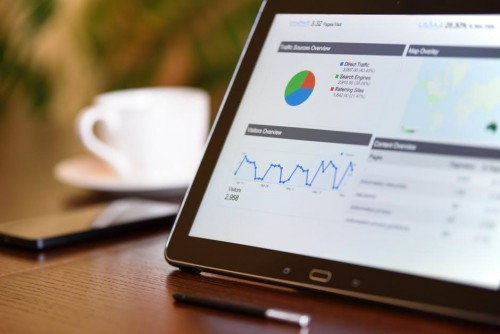 Financial security is imperative to an organization's survival and growth. Without it, a business will be unable to invest in new technologies, expand its workforce, or continually exceed their customers' expectations.
Understanding how to effectively manage an organization's cash flow can ultimately secure its longevity. If you want to build a strong and secure brand, find out how to improve a business's financial position.
Understand Different Financial Strategies
For a business to grow in both wealth and size, they need to have a firm understanding of the various financial strategies that can secure their growth. For example, an online MBA program can provide entrepreneurs and those hoping to enter management with an insight into different techniques, as students can learn about:
— Operating Budgets
— Capital budgeting
— Outsourcing
— Capital structure
— Investment strategies
— Resource allocation
To effectively manage an organization's financial resources, find out more about an online MBA program at https://online.walsh.edu/programs/online-mba.
Accept Multiple Payment Options
The payment options you provide can determine whether a potential customer buys from your brand or heads elsewhere. The more payment options you offer, the greater the likelihood of you making a sale and securing a loyal customer. For example, while some customers might prefer to pay by credit card or PayPal, others might prefer to send a personal check or make a purchase via Bitcoin.
Tweak Your Marketing to Acquire New Customers
If you fail to look for ways to improve your marketing campaigns, you will be less likely to secure new customers and grow your company's revenue. If your current tactics are failing to provide a great return on their investment, consider other platforms and techniques to connect with your audience. For example, you could utilize email marketing, focus on retargeted advertising or you could strive to become a social media master.
Review Your Inventory to Maximize Profit
As your inventory will tie up a considerable amount of your company's finances, you must routinely perform an inventory check. For example, you must identify the goods that are failing to move at a fast pace in comparison to your other products.
If an item isn't selling well, it might be time to remove it from your inventory, even if you must sell it at a discount rate. While it might be difficult to remove a product you love from your inventory, you must remove emotion from the process and focus on growing your revenue.
Perform Credit Checks on Potential Customers
If your customers aren't required to immediately pay for your products or services, you shouldn't be afraid to perform a credit check before you accept their custom. If a potential customer has a poor credit history, it is possible they will fail to pay on schedule, which can impact your organization's financial security.
A credit check can ultimately provide a business with peace of mind that a customer will pay on schedule, so there will be less disruption to your company's cashflow. If, however, you are not willing to conduct credit checks, you must protect your business by setting a high-interest rate.
Maintain a Tight Control of Your Budget
Every business must maintain tight control of its budget. If you do not understand the overhead costs affecting your bottom line, you could soon enter a difficult financial situation. It is, therefore, essential to incorporate an accounting system to closely monitor your most important and repetitive business expenses, such as:
— Employee salaries
— A business lease
— Utilities
— Insurance fees
— Taxes
— Permits
By understanding the exact cost of your expenses each month, you can set aside the appropriate cash reserves to improve your organization's financial security.
Keep Track of Your Financial Position
Businesses of every size should routinely monitor their financial progress to avoid a potential cash flow problem. For example, an entrepreneur must understand exactly how much money they have in a business bank account each day, and they should track daily sales and stock levels to ensure an organization remains financially on track. What's more, you must review your financial position on a monthly basis to compare it against your quarterly and annual targets.
Meet Tax Deadlines to Avoid Fines
If an organization fails to file a tax return and make payments on schedule, they could incur large fines and high interest charges, which can destroy its bottom line. To avoid the unnecessary expense, you must maintain an accurate record of your finances, so you are 100% confident you have made the appropriate tax payment on time and in full.