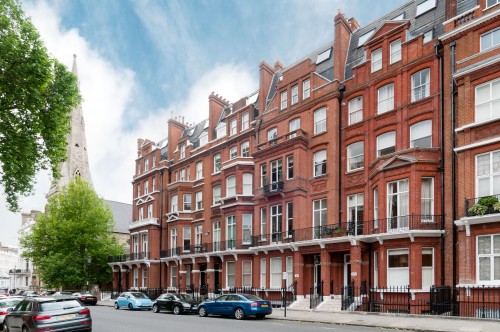 No matter where you go in the United States, the housing market will never be the same in two different towns. Population, geography, industrial growth, and access to education all influence the price of real estate in a given city. If you're looking for a property to invest in, it's crucial to do your research on the region where you plan to buy.
In particular, the Northeast holds a cultural and historical value that many investors are naturally drawn too. Classic architecture, prime coastal cities, and high demand all make it incredibly alluring. But just like anywhere else in the US, the Northeast is not without its real estate shortcomings. Take a look at the tips below to help you find a profitable project that will deliver the most bang for your buck.
Crunch the Numbers for Each Neighborhood
The Northeast is notorious for housing markets that are incredibly high in one neighborhood and then exceptionally low just a few streets over. Because there is less land and denser populations than in the West or even the South, make sure to understand how much financing you'll need to gather in order to invest in your desired neighborhood.
For example, if want to find property in a suburb of New Hampshire, it's likely you'll find bigger homes that require larger down payments. Instead of downgrading on your dream so you can pay cash, look into acquiring a mortgage in NH so you can easyily obtain the property. But if you're looking into a neighborhood where good property is difficult to come by, consider a hard money loan so you can close on the sale quickly. Each area of the Northeast is different, and therefore your tactics for getting a real estate project financed need to shift with the neighborhood.
Get Property Close to a College or Hospital
Even though the Northeast has the slowest population growth out of any region, it still has two things that will always be a constant: education and healthcare. The vast number of private colleges and the booming hospital industry are constantly drawing newcomers to the East Coast.
When looking into real estate in this area, try to locate a property that's either near a university or a healthcare facility. Students always need housing, and the expanding number or doctors and nurses in both urban and suburban cities means rental prices can easily go up.
If your property is located close to a public transit hub, then you're golden. Location determines prices, and wealthy healthcare practitioners or students backed by their parents' money would easily pay to have a rental so close to transportation.
Think About Adaptive Reuse
One major real estate trend in the Northeast is adaptive reuse. This means taking an abandoned commercial building and turning it into rental property. Whether you want to create luxury condos or build mixed-use units for low-income communities, this is a great investment if you're looking to take advantage of vacant space.
The Industrial Revolution started in the Northeast, and these days many old mills and factories have shut down due to automation and outsourced labor. These properties make for prime real estate investments because they typically can be bought for cheap. Plus, once you get your rentals on the market, you will add value to that neighborhood and be able to ask for higher rent prices as more adaptive reuse projects take root.
Don't Invest in Luxury Homes
While it might be tempting to invest in a high-end home, the housing market in the Northeast has seen a stagnation in luxury houses over the last few years. While there are plenty of wealthy people who are looking for a home, they have the ability to be picky about where they choose to live. No matter if it's to rent or buy, rich people are less likely to fall over themselves to close on the property you've so diligently prepared.
Instead, invest in single-family homes or apartment units that can be divided up amongst many young renters. This income bracket is likely to have enough money to always make reliable payments but not enough where they can afford to sit back and wait for their ideal property to hit the market.
Wherever you choose to invest, real estate in the Northeast can be a lucrative business. If you're smart about your financing, strategically choose your location, and consider the overall market, you can easily position yourself to build a real estate empire.