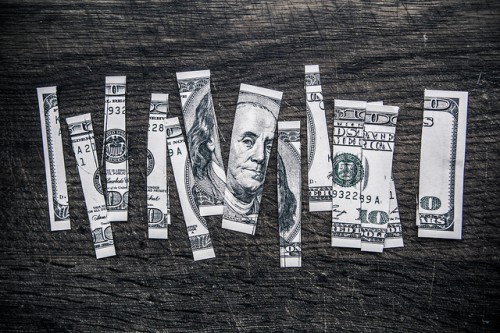 Bankruptcy is a legal status of a person or entity (such as a business) that cannot repay the debts it owes to creditors. The most common type of bankruptcy is a petition filed by the debtor; from there, the debtor's assets are measured, and it is determined if some of the assets can be used to pay off a portion of the debt.
How Do You Know When It's the Right Time?
Honestly, the answer to this question depends on the person or entity filing for bankruptcy. If you only owe a few creditors a relatively small amount of money, it is best to work out a plan with your creditors to create a better and faster way to repay the amount owed. If there are several creditors whom you owe and the amount owed is very large, it might be best to file for bankruptcy in order to reduce or eliminate your debt.
However, sometimes the load can become too heavy. In this case, you have more debts than your money can cover. If the student loans, medical expenses, and credit card debt never seems to end while you're paying everything off, consider filing for bankruptcy. You may also want to do so if you believe your debts will take more than five or six years to repay.
Need to Bite the Bullet?
People declare bankruptcy for many reasons. If you are experiencing a loss of income, have back taxes, are under mortgage foreclosure, or have medical expenses, consider consulting someone about your financial situation and possible ways to relieve some of the stress. One of those options may be filing for bankruptcy.
However, declaring bankruptcy can have negative effects on your credit, including:
–It stays on your credit report for up to 10 years. If you file for Chapter 13 bankruptcy, it will stay on your credit report for up to 7 years. If you file for Chapter 7, it will stay on your report for up to 10 years.
–Your credit score will drop. If your credit score is already pretty low, you won't experience that much of a decrease in your credit score. If your score is pretty high, expect a significant drop.
–Bankruptcy can prevent you from obtaining new lines of credit.
–It can affect your chances of getting a job. Specifically, if you're applying for a position in which you are expected to budget or manage money, bankruptcy can prove to be an obstruction.
Also, before you consider filing for bankruptcy, be sure you understand that not all financial responsibilities can be erased, such as federal student loan debt and taxes.
There are many misconceptions about bankruptcy. Declaring bankruptcy isn't some dark, sinister method meant to punish individuals and businesses. The reason it was created was to give them a second chance.
While the process may take a few months, it's worth it for the mental and emotional peace that comes afterward. Everyone's financial status and capabilities are different. Filing for bankruptcy can provide a clean slate and opportunity for individuals to get a fresh start.