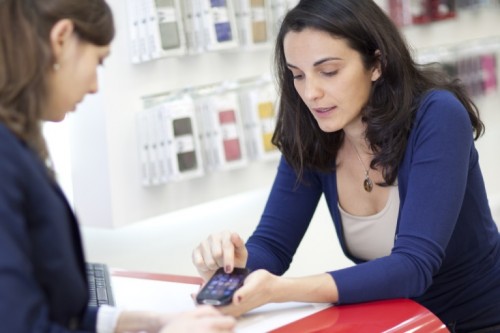 Becoming a full-time app developer takes time, but with the right strategy you can make it your living and call yourself a professional. Everything you need is out there, it's just a matter of staying focused until you achieve your goal.
Master The Basics.
The first step is to get a good grounding in the basics of app development. Check out the different coding languages and find which one resonates with you. It's a good idea to specialize in one specific language so that you can reach expert proficiency quickly.
Once you know which language you'll be studying, make sure you know it backward and forwards by dedicating yourself to daily practice.
Using a service like BuildFire can fast-track you through the startup process. It has templates that you can customize and makes it easy to get your app live. Check it out and see if it makes sense for your current situation.
Create A Portfolio Of Your Work
Potential clients will want to see your portfolio, and they'll want to know that you have what it takes to get the job done. You should create a portfolio of functional apps that they can check out upon request. These can be simple apps with a novel idea, but be sure that you show off enough of your skills to create strong interest in your services.
Take On Your First Client
Getting your first client is no easy task, and you should pat yourself on the back once you land them. It doesn't even have to be a huge project, you just want to get your feet wet and learn how to deal with a paying customer. Don't worry if you totally screw things up with them, it's all part of the learning process.
Increase Your Client Base
Once you've completed your first project with your first client and you feel confident in your ability to take on more work, it's time to steadily increase your client base. Don't take on more than you can handle because your main goal is client satisfaction. If you start getting more work than you can keep up with consider scaling up your operation and hiring on a new developer.
Quit Your Day Job
Developing apps can be a lucrative endeavor, and at some point, you'll reach the tipping point where you're making more from that then you do at your current job. Factor in the cost of health insurance and other employee perks and then take the leap of faith and rely on your ability to create great apps and get paid handsomely for them.
If you don't want to quit your job and start your own app dev business, you'll be primed for a new career at a different company, doing work that excites you.
If you stay the course and practice your skills every day you'll be able to separate yourself from the other developers out there, and there is no shortage of work available. In fact, this is one of the fastest growing jobs worldwide so you've got built-in job security for the next 5 years or more.