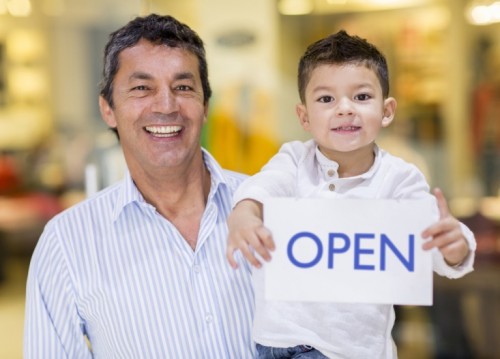 Gym is nowadays very popular in big towns and cities. Young people are being so eager about building their muscles and staying fit. So gym business can be a great idea for a successful startup. All you need is to do a little research and follow some rules before you starts your own gym. So here we are discussing some ideas that you should follow before starting and budgeting for a gym.
You need to research about gym business a lot because it needs a large number of amount as an investment and you must have proper ideas how you are going to get profit in this business. Research about how this business is going overall the country. You can talk with gym going people and also with gym owners. Beside this, research about the instrument prices and their brands. If you want everything perfect after starting your business, you have to put a lot of efforts before starting.
Finding a proper location for your gym is one of the most important task. If you choose a place that is far from main town, you won't get enough number of applications for your gym. Choose the location properly so that you can get your targeted  people attracted by your gym. Also you should know the location of other gyms and their distances from your place so that there can't be any competition. Look after the visibility of your gym. If you can choose a place that is just beside the road, it will be perfect. If you can't,  then take proper steps for making your place visible.
Proper arrangements should be made after choosing the location. You need to take the council permission and landlord authorization. After this is done, you have to think about the display of your gym. Select a suitable name. It should be interesting and easy to pronounce. Exterior display of your gym should be good enough to attract people. You can use pictures of famous personalities. Design of the banner and posters should be attractive.
Equipment is the most important part of a gym. If your exterior view is pleasant but you don't have enough equipments, then people will loose interest in your gym. Every interested visitor will judge your gym by the availability of equipment of your gym. So you have to research about gym equipments and make a proper list of equipments you need for your gym. You need to place the equipments by maintaining a category. Make individual corners for each of the category and place them properly.
Determine what kinds of services you want to provide. Make a proper schedule for you gym. If your targeted people are in different categories, then set up different time table and different trainers for them. Always try to make a balance between the schedules. You need a good trainer who is experienced in gymnastics can help your gym members properly. If you are not able to look after your gym all the time, you can appoint a staff as a manager.
You can be confused about buying your equipments or taking lease of equipment. If you don't have proper budget, taking equipment in lease is a good idea for you. That will save your money and when you'll be able to get profit, you can buy your own equipments.  Set up a particular amount of entry charge for your gym. That shouldn't be very high, you can discuss this with your friends or other gym owners. Monthly charge amount should be according to your service and the costs you will need for the maintaining.
Promotion is a very effective way to make publicity of your gym. You need to give attention to the promotional activities. Social media can be a really important element for the promotional activities. You can post on social media platforms like facebook, twitter, instagram, youtube about your gym. You can also make posters and banners and grab people's attention. Making an insurance is very important after you are moderately stable with your business. This will help you to minimize the amount of hampers of a sudden accident.
So here are the steps necessary for launching a gym. You can be benefited through these if you follow them properly.