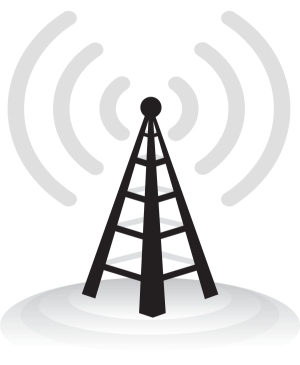 I was surprised when I walked in to McDonald's the other day and saw a group of men sitting at tables with their computers going. I thought, maybe at Panera or Starbucks, but McDonalds has now jumped on the Wi-Fi bandwagon. Wi-Fi is the official term for a wireless internet connection. That means you and your computer can walk in to a public place like McDonalds and check your email, hold a video conference call, or even SKYPE while eating fries without plugging your computer into a phone outlet or calling to buy service at this place.
Wi-Fi became more of a phenomenon in colleges. Students wanted to work outside, at a library or at their student unions because there were not enough computer labs and so students were bringing their own laptops to campus. With people expanding their work day, there are times when people choose to work outside of their office or home in an attempt to get everything done. Fortunately for those of you who do have Wi-Fi at home, there is a way for you to earn money while you are working, or watching videos on YouTube.
The easiest way to make money is by using FON, the company's name is Fonera. If you are using them as your internet service provider, they enable you to have your own private line, where your downloads, personal information and email are separate. They also give you a public line where foneros, people who use fonera, can use your signal to complete their work. The best thing about this service is that everyone's visits to the internet are private. All the "Bill" provider knows is that someone was using the public line. They never know where the other person went and there is no liability for the person offering the service. PayPal takes care of paying you for each person who accesses your line, so you are free to use the money as you like, while not extending your Fonera contract. I once had a contract with a company and for each person who gave my name as a referral, they gave me money in the form of a credit to my existing account. This option, by Fonera, allows people to run a little side business while they are doing their own.
If you are happy with your internet service provider, there may be a reason to switch to Fonera. You will be able to download material while your computer is off. That means you are saving energy while still getting the material you need. If you don't want to switch your Wi-Fi because you are very happy with it an option might be to collaborate with your neighbors into sharing a signal. I had a friend in college who decided to use her neighbor's Wi-Fi access without their knowledge. In apartments, it is easy to find a signal, provided it is not secured by the buyer. Unfortunately, not only was she stealing, if she chose to give personal information, there is a chance that it might be seen by unwanted eyes. A more safe option is to talk with your neighbors and agree to terms for using the internet. If you are the provider, you may want to charge a per visit fee if your neighbor comes your house. You could even get away with charging a fee by the hour. Either way, there are many opportunities for making money off your Wi-Fi.