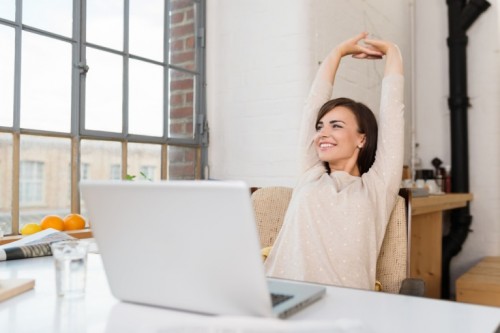 If you already have a full-time job and are still struggling when it comes to money, you may not think there is much you can do. This can be extremely worrying and even cause mental health issues such as stress, anxiety, and depression. These can lead to physical problems, including heart disease and ulcers, and you might find it hard to sleep.
Although it will feel like a worry, in reality, there is always something you can do to fix the situation and ensure that more money is coming into your home. Here are some ways it can be done.
Get A New Job
The very first thing you need to think about when you're looking at your finances is your income. If it's not enough to pay all the bills and still give you some leftover money to enjoy life with, then it might be time to get a new job. You can quit your current work and find an entirely different position elsewhere, or you can work a part-time job on the side to boost your income. What you choose will depend on your own circumstances and how much money you want to bring in.
Getting a new job is not as simple as it sounds, and you will need to prepare for it. Think carefully about any lifestyle changes that you might have to carry out, and ensure that you use My Perfect CV to get your resume updated. A cover letter is also vital when you apply for jobs as this will give any potential employers a glimpse into your personality.
Start A Blog
Starting a blog is an easy thing to do and something that can be set up quickly if you have a laptop and an internet connection. You can even start a blog for free if your budget is strictly limited, although paying out for a designer to help you can be a useful investment in the long term since you will attract more visitors.
You can blog about anything and everything as long as you know a lot about it. Write about what makes you happy, what makes you sad, the things you do on a day to day basis, or your views on certain subjects. You might love fashion, books, and movies or cooking – you can write about all of these.
Once you have built up a good readership, you can start to monetize your blog. This won't happen overnight, but it can bring you a large amount of money each month, so it is certainly something to consider. You can have ads on your site, or you can have paid for content. See what works for you.
Sell Your Stuff
If you look around your home, are you happy with everything within it? Or would it be better if you could de-clutter a little and make the place a lot more comfortable? Why not de-clutter and make extra money at the same time?
By selling your unwanted items through an online auction site such as eBay, a garage sale, or via ads on Craigslist or your local newspaper, you can make money on things you would otherwise simply have thrown away.