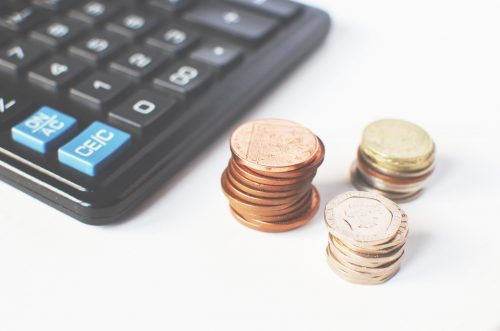 Making smart financial decisions is not something that comes naturally for most people. You may look around you and assume that everyone else knows what they are doing, and you are the only one confused. Making smart choices is not intuitive, and it is a skill that you need to constantly work on to ensure the decisions you are making make sense with the life you are living today.
Keep Track of Spending
The first rule of successfully managing your financing is to keep a budget. You need to know where your money is going. Without this simple tool, it will be impossible to know where you can make adjustments. A budget can be as fancy or as basic as you like. You can use it as a way to keep track of your money as you spend, or you can set up a monthly budget ahead of time, and aim to keep each segment of your budget under control.
Have a Plan for Saving
Savings goals are highly personal. While there is no argument that you should be saving some of your money with each paycheck, how you direct it is something you should spend time considering. A healthy emergency fund is important because that allows you to pay for unexpected expenses without putting them on a credit card. Saving for retirement is also a priority. If your company has a retirement plan, make it a goal to contribute at least enough to maximize any matching funds they offer. If you have additional funds that you want to target toward retirement, setting up an IRA allows you to have control over where that money goes.
If you have children, saving for their education can seem like an unwinnable task. The cost of college continues to rise, and there seems to be no end in sight. While saving for your child's education is an admirable goal, don't be overwhelmed with the idea that you must be able to finance the entire package on your own. Your child may very well qualify for aid that lowers their overall tuition bill. For the remainder, private student loans allow your child to borrow what they need to cover college costs.
Take Your Time with Big Decisions
Whether you are looking to buy a house, car, or make an investment, you should research before you make your choice. Read reviews, seek out several options, talk to lenders, and discuss it with your significant other or a trusted friend. This goes for smaller expenses as well. If you know your HVAC system is going out, talk to some other homeowners in the area to find a reliable contractor. It is easy to put off making these big decisions until you cannot afford to wait any longer. You are then forced to make a quick choice, which is the same as no choice at all. While making decisions about these expenses can be stressful, it is important to take the time to educate yourself so you can make the decision that is best for your situation.