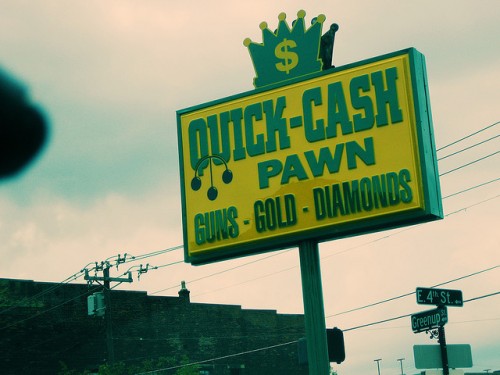 It sounds like a dream that a loan would be available for people with bad credit without a credit check. And it sounds even more too good to be true when you get told that loan can be in your account within hours of applying for it. But that is exactly what you will find if you are looking for payday advance loans online. However, before you start jumping for joy, you have to understand a few of the things involved with these payday loans.
All about Payday Loans
These types of loans are incredibly convenient. You can apply for them online, but also over the telephone or even in person. You don't have to explain what you want to use the money for and you don't have to submit mountains of paperwork either.
The money will be in your account within a few hours, which makes a pleasant change from traditional loans. Those can take weeks to actually be paid. If you are facing a financial emergency, it stands to reason that you need the money immediately, and not several weeks from now.
Applications are easy and there are very few requirements you have to meet in order to be eligible. The requirements that are imposed include:
— That you must be over 18 (21 in some states).
— That you must be a legal and permanent resident of this country.
— That you have an active bank account with deposit facility.
— That you are employed.
The Drawbacks
It still sounds almost too good to be true, doesn't it? You won't be surprised, therefore, that there is a catch. The catch is the interest rate. These rates are so incredibly high that payday lenders have often been called predatory and extortionate. However, others don't agree with this at all. Let's look at the argument.
If you take out a $100 loan on a payday loan, you will probably have to pay $25 interest within a month. That means that for a $100 loan, the yearly interest would be $300, which is three times the loan principal. That is quite extortionate, when looking at it from that perspective.
However, a payday loan is a short term loan. You are only supposed to have this loan until your next payday, which means no longer than one month. As such, if you manage your income properly, you will only pay that $25 in interest on top of your loan principal and no more than that. Looking at it from that perspective, it is not extortionate or predatory at all.
The problem, however, is that it is generally possible to roll over a payday loan. This means that, rather than paying back the interest and loan principal on the agreed payday, people only pay the interest and roll it over for a subsequent month. Obviously, rolling it over three times means that you will have already paid the loan principal in interest alone. However, this is a decision individuals make, and they must deal with those consequences themselves.