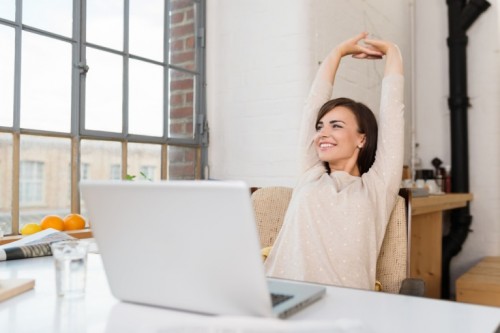 Unlike huge corporations, your small business doesn't have unlimited funds to ensure ongoing success. You're on a budget, which can be overwhelming; especially, when you need all your expenses covered to ensure your business stays successful. You can make the most of the resources you have by outsourcing some of what's needed to keep your business functioning.
You may not be entirely certain about outsourcing, especially for stuff you're already handling in-house. It may be intimidating or frightening to consider relinquishing control over your business to someone you don't know. The secret is to choose true professionals who are accredited and capable of handling the job in a more efficient and a less expensive way. Imagine that… outsourcing tasks can actually ensure the tasks are completed without mistake, and yet it costs less than you're paying now.
Outsource Your Tax Prep
Here's something that will save you time and money: outsource your tax preparation. Allowing a third-party tax company to handle all of your tax needs is better. It's cheaper because you're only billed when tax work needs to be done, and it's safer because most tax companies have some sort of guarantee that if they make a mistake they're liable for the mistake, not you. This is simply not a guarantee you can expect from a staffed employee.
Plus, tax professionals eat, breath, and sleep tax law. They can help save you money and insure you're getting all the credits and incentives you're entitled to. ADP reports: "There are 3,000 Federal and State incentives available, but 50 percent go unclaimed." ADP business tax credits and incentives help offset costs, and this is something your staffed tax preparer may not be familiar with.
Outsource Your Marketing
Although some of your marketing can and should stay in house, there's plenty of options for cheaper outsourced marketing that is just as effective. For example, your website design and promotion should remain in-house where it's safe in the hands of your IT department. (You don't want a jaded freelancer to turn into a hacker and wreck your site); however, designing brochures, creating white papers, and case study creation can all be outsourced to qualified freelancers.
You only need to do marketing in cycles, so why pay year round for this? By paying only when you need to, on a project-by-project basis, you're saving yourself a lot of money.
Outsource Your Payroll Processing
If you have only a few employees, perhaps payroll is so simple there's no need to outsource it. If you have more than a few employees, then it may be more beneficial to outsource your payroll processing to a payroll professional.
Payroll errors are costly. If you've got hourly employees who work different hours each week, errors can happen. You may find you're paying for unworked hours, or the employee may find they've not been paid their overtime. Software glitches may be a reason for the error, or human error may be at play.
And, there's also payroll scamming to contend with. Not everyone is honest, so periodical audits must be in place to cross check and ensure all the hours you're paying for are actually being worked. This is all stuff that wastes your time, but comes naturally to a third-party payroll company.
There are many other areas in which you could consider outsourcing the work. It's important that you're careful about who you choose to outsource to. Make sure you have all the details you need about a company or individual before proceeding. Protecting your company is first and foremost. By making an informed decision, you're saving yourself time and money.