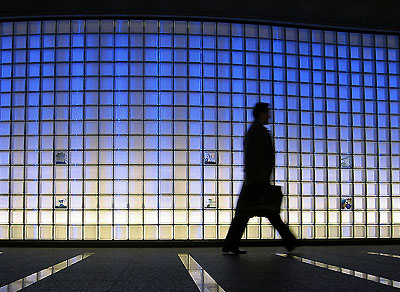 Work schedules are a part of life just as much as pay slips are a part of work. Being a manager or Human Resources consultant will mean that work schedules are often part of your key performance areas. But, what are the considerations and benefits of a work schedule, and how can managers make the most out of them?
Proper scheduling is an integral part to many companies, including but not limited to franchises, retailers, construction, medical institutions, civil institutions, aviation, logistics and restaurants. And, a properly organized and efficient work schedule in the above-mentioned industries is essential.
Why Are Work Schedules Necessary?
Many employees may find work schedules stifling, unnecessary or a form of micro-management, but this is probably because they don't understand the need. Work schedules ensure that all employees are at work when they are meant to be and are within employment condition regulations. They also allow managers to run payrolls accordingly.
Automated work schedules provide the versatility and reporting offerings many managers need to perform their job functions. Employee time and attendance records are crucial for HR departments, as this can establish whether employees are following company policy and protocol. Time tracking in the form of automated work schedules also ensure that labor laws are adhered to and the HR department is compliant with regulations that have been stipulated by the government.
Work schedules should be set with the objective of creating a working environment that is organized with the aim of completing an organization's goals efficiently. If your work schedule is automated or run on an online system, it makes the entire process efficient and hassle-free.
The Benefits of a Work Schedule
There are many benefits of a well-thought-out work schedule, namely:
Team Work – balance out strong and weaker workers for a better team dynamic
Future Planning – an entire year can be planned out in advance
Equal Opportunity – each employee is given the same amount of work hours
Project Management – freelancers or outsourced individuals can be accommodated
Versatility – work schedules can be easily amended when needed
Managing Expectations – each employee is aware of what is expected of them and when
Holiday Planning – public holidays and religious holidays can be earmarked for expected leave applications
Working Conditions – policies and regulations are adhered to
Predictability – work schedules provide stability and security
Adaptability – permanent, flextime, shift work and part-time hours can be accommodated
Automation – automated systems can be utilized, which can offer statistics and reporting abilities
Easy Review – all the information is centralized making reviews quick and easy
Tracking – annual, sick and family responsibility leave can be tracked and monitored
Performance Management – all the necessary attendance data is available per employee
The use of automated HR systems that can track time and attendance also allows managers or supervisors the ability to make informed decisions when needed. Reporting functions offer managers the ability to keep their finger on the pulse of their business and remain informed on the status quo at any given time. The only thing left to do is educate employees on what the function of a work schedule is to get everyone on board for success.