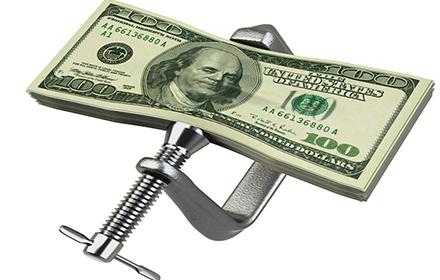 Most of us don't have a lot of extra money floating around. But at the same time, most of us spend more money than we have to. We also don't take advantage of the money we have, making it be truly efficient, and making it grow when possible. Don't feel bad. Most people are this way, and it just takes some time to learn the ropes before you can really get the hang of it. I'm going to show you how to look in the nooks and crannies of your life to try to find extra money, then figure out ways to make it grow your wealth.
1)    Look at your Structured Payments for Larger Sums. If you look through a lot of financial websites, you'll see articles with headlines containing keywords like "lump sum – structured settlements". Those without structured settlements likely won't know what these are, but it's simple enough to understand. Structured settlements are payments awarded to plaintiffs in lawsuits, when the suit is settled out of court. Rather than award a lump sum to the plaintiff, it's divvied out in stages, to help with general living expenses and to make sure that it doesn't get used up all at once. This may work really well for some people, but with a lump sum, you may be able to cancel out a high interest debt, buy a house, go back to school, start a business, or any of a number of investments that may benefit you a lot more than a periodic payment coming from a structured settlement. You may have a similar payout structure if you have ever won a lottery or have an annuity or pension payment coming your way. Talk to your financial professional about what you can do to get the money all at once, or if this action is even appropriate for you.
2)    Use Automatic Savings Programs. Services like Digit and Mint have automatic savings programs so you can put money away without even thinking about it. Then you can take this money, once it has accumulated a little bit, and invest it or use it for something useful. Your bank likely has a similar program ready to be set up with your checking account. Mine takes the change every time I break a dollar on my debit card, and puts it into a savings account of its own. Before long, I've got $100 or so to use for a more useful purpose.
3)    Look at Your Internet Media Subscriptions. If you are like me, you have never had cable, but you have a lot of smaller media subscriptions on the internet, like Netflix and Hulu. Many of these are set to draft monthly. If you subscribe to services you have forgotten about or barely use, you are still paying for them nonetheless. Take an hour and check to see what you're subscribed to. Cancel extra subscriptions if they are not useful or are forgotten.
There are obviously plenty of other ways to save money and to make that money go farther. But we've all got to start somewhere. Try out these techniques and watch you financial house start to order itself.