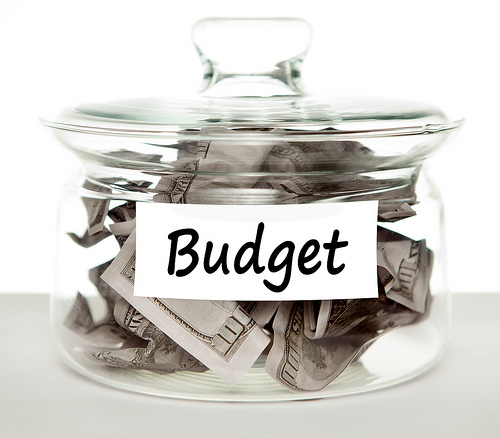 We all can relate to how hard it is to keep our spending in line with a budget, or even make a budget in the first place, especially if you're not in the habit of following one. For some people, not sticking to a budget isn't too much of a financial 'sin' as they might have have larger incomes to support casual spending.
When your budget, or lack thereof, starts to eat into savings and stops you from going out with friends and family, then it's time to start managing it. You'll be glad to know that managing an out of control budget isn't as hard as it sounds, and we have the perfect few tips below for you to use.
Automate Deductions or Deposits
If you've spent any time on the internet recently, you'll have noticed countless advertisements touting new automatic deductions or deposits applications. These are fantastic for getting your budgeting back on track if you're a care-free spender. Using these applications will round each one of your transactions to the next dollar by moving the leftover change to a savings account.
This is best for those of us who love a coffee or purchase something small on a daily basis. If you spend $5.50 on a coffee, the remaining 50 cents will be automatically moved to a savings or investment account and you don't have to lift a finger.
Look Over Your Expenses
Ignoring expenses is where so many of us get stuck when budgeting is concerned. In a world filled with thousands of brands targeting our wallets, it can sometimes be hard to just say no. If you're struggling to gain control of your budget, look into your bank statements. Decide what recurring purchases can be stopped and think about doing a 30-day no-spend challenge to reset your spending routine.
It'll also pay off to remember what your parents taught you – consider whether something is a need or a want each time you go shopping. If you don't need it, leave it in the store. That cash is best left in your savings account.
One final thing is finding automatic subscription bills. There's a pretty good chance your bank is being drained by a whole suite of subscription services you don't use, so take a look. These could include music services, video streaming services or even a free trial of an app that automatically renewed.
Take Out a Short Term Loan
This tip might seem a little counterintuitive at first, but hear us out. If you're really stuck in a rut and can't seem to build up enough cash right away to 'reset' your existing budget, then a short term loan will do wonders here.
Taking out a few hundred or a thousand dollars from loan providers like Cashngo will give you the emergency cash to pay a mortgage payment, get on top of utility bills and more. Then you're free to work on rebuilding your budget without stressing about current expenses.
Just remember it's always best to have money coming in before you consider a loan, you don't want the stress of paying off another large bill or dealing with late payments.
Continue to Monitor Purchases
Once you've cut back on unnecessary spending and set up a bank feature to move money to savings automatically, you should continue to monitor your spending and budget. Each month have a goal of how much money you want to spend and what you want to save. This way you'll be more inclined to skip over buying new homewares at Kmart in favor of meeting your monthly savings goal.
Most banking apps like ANZ now have built-in spending and monitoring features that will tell you what you're spending on a daily or weekly basis. This will take the hard work out of keeping a close eye on your expenses