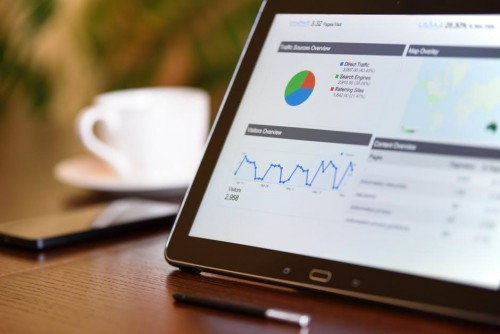 Maintaining a positive cash flow is crucial to the success of any startup. According to a survey conducted by US banks, 82% of the startups fail due to poor management of the cash flows. It indicates that leadership matters more than the budget.
Good management involves planning, organizing, controlling, and monitoring all the financial activities in the business's name. Suppose you are serious about achieving the vision with your startup. In that case, you must thoughtfully incorporate financial planning in your strategy and follow it religiously.
Through this article, we will teach you how to manage finances effectively.
Develop a Clear Financial Plan
All the efforts are useless without a strategy. Many ventures failed due to blur vision and lack of planning. Before launching your business, you must work extensively on your business plan, especially on the financial part. You must be clear about your position after five years and how you will finance your venture in that period. The business strategy must also include the activities you will perform and the investment you will need to run those activities.
Maintain Your Books
You can manually maintain the record of the inflows and outflows in excel or purchase accounting software. The easiest and time-saving option would be software. If you are a graduate in some domain other than business, we would suggest you opt for an online master of accounting to manage your operations effectively. Adequate knowledge of basic accounting concepts is essential to run the software.
You must monitor your books at least once a month; otherwise, you will open doors to blind expenditures and even embezzlement by employees or partners. Keeping books straight is tiring, but it can save you from big problems.
Pay Yourself
Sometimes, small business owners get too busy investing in their startups to forget about their personal growth. You are an as important part of this whole process as your enterprise so compensate yourself accordingly. Ensure stability in your personal and professional matters.
While spending money on day-to-day business operations and personal growth, keep a fixed percentage as savings for future funding.
Take Loan if Necessary
For some people, loans are scary but practically speaking, you must consider taking them when necessary. There are certain times when you have to make significant investments to grow your business but lack cash in hand. It is wise to finance funds through loans. While borrowing money owner must agree with mutual understanding on clear terms of returning and creating a strategy of utilizing these funds for maximum gain.
Do not get yourself drowned in the sea of debt. A good approach is to regulate obligation effectively—Clear Old debts before getting into a new agreement.
Monitor Accounts Receivable
Make a habit of observing which customer is paying on time and which customer is practicing a continued pattern of delaying payments. It has been noticed that businesses get into problems if the accounts receivables increase more than a certain level. You can avoid this by creating a precise credit term and discussing it with your customers. Furthermore, suppose some customers are still not paying on time. In that case, you must give them a weekly reminder but do not get aggressive because a successful businessman knows the importance of customers for growth.
File Tax Returns Timely
Effective taxpaying makes a big difference for your business. Failing to file returns on time can get you in a big problem. Before launching your startup, the first thing you must do is to investigate the taxes and procedures to pay them. You can hire a professional consultant to get detailed information on legal matters. The latter is the better option because getting involved in such issues without expertise and experience is risky.
Control Petty Expenses
Do not expand your expenses more than your budget. Sometimes we ignore petty expenses like utility bills, transport expenses, consultant fees, courier expenses, etc. When they accumulate and appear on the balance sheet, they look big enough to stun you. Controlling them will be beneficial for your business in the short and long run. Even if you have plenty of financial resources, you must act like a mature businessman while planning your spending.
Final Words
We have a deep respect for those who are ambitious. They are the ones to bring about revolutions through their passion and talent. But remember that there is a fine line between being ambitious and being a fool. Do not ignore reality in front of your dreams and make rational decisions.
We are not implying that you will not make any mistakes. If it is your first attempt, you are more likely to learn from your mistake. Having good knowledge and guidance from experts can reduce the chances of loss. Remember that failure is not the end but the beginning of something new and something beautiful.