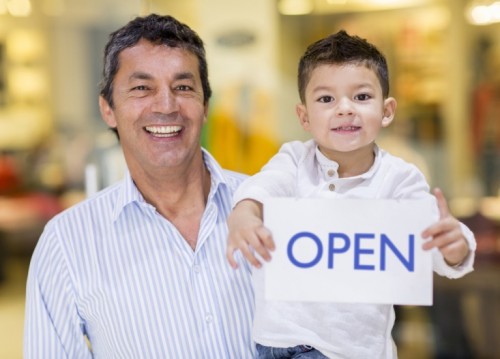 Tons of consumers have an incredibly difficult time keeping track of their personal finances. In the long run, this will lead to debt and potentially even bankruptcy. It is safe to say that some consumers have it tougher than others. Managing personal finances can be difficult, but it is far worse when you also have to run a small business. Individuals that are forced to juggle both simultaneously will need to jump through many hoops and pay much closer attention to their expenses and income. Within this guide, you will find tips for managing personal finances, while running a small business.
Separate The Two
Attempting to manage both can be very difficult and keeping the records together can make things much more difficult. If you do this, you'll be required to figure out your expenses and then you'll need to determine what came from where and vice versa. It is truly in your best interest to separate the two. Open a bank account for your personal finances and open a separate one for your business. This will make your life so much easier in the long run. By having two separate accounts, you'll be able to focus on one of the other at once instead of needing to sift through both.
Find A Mentor
While you're at it, you would be incredibly wise to find a good mentor. Learning from your own personal trial and error can be very difficult. Instead, you should find someone with experience and allow them to guide you in the right direction. By finding a mentor, you will be able to use that individual's knowledge to ensure you get things done right. They'll provide you with tips for managing your money and keeping your business afloat. They can also provide you with insight into the legal aspects of starting a food truck business. With their assistance, you will not have to worry about doing everything on your own and you'll have experience and knowledge to back you up.
Accounting Software Can Help
It is also a good idea to allow technology to simplify your life. There are numerous programs out there that are specifically designed for keeping track of finances. QuickBooks and other software can provide you with a helping hand. These programs will allow you to track your records, so you can know precisely how much you've spent from week to week or even day to day. They can also make tax time significantly easier. If you run a business and do not have a bookkeeper, you owe it to yourself to use some type of accounting software.
Hire A Bookkeeper
Finally, you should think about hiring a bookkeeper. A bookkeeper will increase your overall expenses, but they can definitely make your life so much easier. A bookkeeper will take care of these mundane tasks, so you can focus solely on satisfying your clients. If you've got the extra money, you should definitely consider hiring a bookkeeper. With these tips, you'll be able to simplify these difficulties and ensure that your business remains afloat for as long as possible.