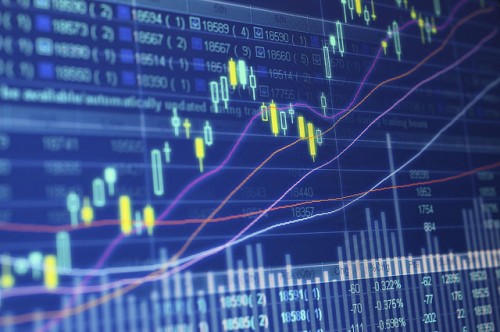 Sole traders are those unique workers who work for themselves. They earn a wage that is attributed to their own company or person, which means that they're in complete control of their finances – whether that's their business' cash flow or their funds that cover such necessities as rent, clothing, and food. As such, the financial burden (in terms of planning and coordination) experienced by sole traders can feel significantly heavier than it is for those individuals that are guaranteed a certain amount of pay within a week or a month every year. As such, some guidance in financial security can be necessary for sole traders; it's the aim of this article to provide this advice.
Strict Accounting
Any sole trader is going to have to perform some strict accounting in order to ensure that their business is performing well and that the cash that they earn is trickling through to their personal lives with the least possible obstruction. You need a set of monthly and yearly accounts to keep track of your business' income, too, in order to pay the correct amount of tax across the financial year – with harsh penalties for those who avoid tax – whether consciously or not.
In order to keep track of your finances, you'll have a couple of options. The first is to engage with an accountant, who you give all of your receipts, invoices and other business payment documents. They'll gather this data together to understand your cash flow and calculate the amount of tax you owe. Your other option is to look at technology in order to solve your accounting requirements. Plenty of apps and services now exist to help you do your business accounting, plus they're easy to find by searching on Google.
Daily Personal Accounting
On the other side of the financial relationship is how much you spend in a personal capacity (that is, what you spend in your life outside of business necessities) in order to live and flourish in the world. These expenses are equally important to understand, as the dynamics of your daily and weekly spending will impact upon how much cash you're able to save, or whether you ever drift into the dangerous realms of debt. There are plenty of accepted expenses for personal costs including:
— Rent or mortgage payments
— Bills and utility costs
— Food and drink expenses for you and your family
— Clothing and accessories
— Medical bills and other toiletries or drugs
— Transport costs – either fuel or public transport
In order to plan for all of these costs, you should consider selecting a new bank, the kind of bank that provides an app that covers your personal spending. These apps or other forms of software can track your spending habits, and will even recommend areas for you to target that'll help reduce your spending over the year. They're a vital asset for time-limited sole traders.
Different Bank Accounts
As a sole trader, you should operate a business account and a personal account when it comes to banking. Here, you'll be able to spend from your business account when you're spending money on your job – to update equipment, to feed yourself on the job, or to cover transport costs – while also maintaining a personal account from which you pay for things that have nothing at all to do with your business. This way, those all-important financial records will be cleanly split, which will help in your accounting.
Meanwhile, it's also advisable for those interested in putting a little cash away every month to set up a savings account with a saving society that you trust to store your money and provide you with a certain amount of interest every year. This is a great way to prepare for hard financial times or to help your children into college when the time comes for them to leave home. Savings accounts lie there maturing as you work, and you can quietly siphon off money into them to slowly save up large lump sums for those special (or difficult) occasions in life.
Watch for Loans
Loans are sometimes very necessary in life. All people, and especially sole traders, experience a certain amount of risk in the balancing of their finances. A bad month can tip you from the positive into the negative, slipping you into an overdraft that can quickly wreak havoc with your financial health. To avoid this distressing eventuality, it's important to take out the right loans, at the right time, to bolster your financial security and to pay off the most important debts – your rent, mortgage, fines, and bills are the priority in these situations.
Even those with poor credit can secure loans fast thanks to digital era loan providers who've been set up with the specific aim of helping individuals who've hit a financial road block that they need to overcome. Search for loans bad credit into your search engine of choice to find the best providers of trustworthy and useful short-term loans that'll help deliver you from whatever financial uncertainty or vulnerability you've been experiencing.
Government Incentives
Generally, you'll find that government and state services are geared in favor of entrepreneurial sole traders and those who start up businesses. As such, there will be a range of benefits out there for you to take advantage of to help bolster you and your company's financial security year on year. It may be worth talking with a financial advisor or doing a comprehensive search online, in order to understand exactly what benefits are offered to you and your company.
One of the major incentives put in place by the government to encourage business is the tax break. These can take various forms and are usually fairly specific to certain types of business, sometimes those that employ a certain number of individuals, for instance, but in any case you're likely able to save money by limiting the tax you pay as a sole trader, helping you make the most of your profits for your personal financial health.
This article sets out to make companies run by an individual more stable and financially secure. Use these tips to grant you that comfort and security as you head into your rosy financial future.