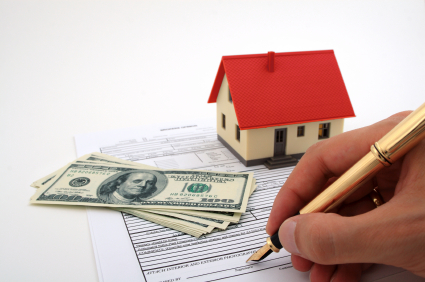 Bad credit may seem like it spells the end of your dream to own your own home. But it doesn't. The guys over at Associates Home Loan says that the demand for mortgages for those with bad credit has risen, and lenders have responded.
There's no denying that it's harder for you to get a home loan with bad credit, but it's far from impossible.
This guide is going to show you how you can increase your chances of getting a loan.
Work with a Bad Credit Lender to Get Your Loan
The biggest difference today is that lenders have loans dedicated to borrowers who have bad credit. They usually have higher interest rates and you may be expected to provide a higher deposit.
If you have cash in the bank and you're willing to pay off your mortgage faster, one of these loans may be a prudent financial decision.
However, forget about putting $5,000 down and getting a low interest rate. You need a high credit score to get such a loan.
Think about an FHA Loan
 A loan with the Federal Housing Authority (FHA) is a popular option for first-buyers with low credit scores. You usually need a credit score of at least 580 to qualify.
Furthermore, you'll need to make sure that you can prove you have a steady job. Plus, you'll need to submit to an FHA appraisal.
It's possible to get loans when your credit score is as little as 500, but the down payment will be higher.
Work on Improving Your Credit Score 
Do you really need a home now?
It might be on your wish list, but if you don't absolutely need to buy a house now you can concentrate on raising your credit score.
Organize a financial consultation with a lender and discuss with them how you can go about improving your credit score, and what credit score you should aim for if you're looking for more favorable loan terms.
What Credit Score Should I Aim for to Get the Best Home Loan?
Obviously, the higher your credit score the better, but this desire must be tempered with time. A mortgage is a long-term investment.
Generally, you should aim for at least 600 before applying for any form of a loan. Only if you have a big down payment available should you apply for a loan when your credit score is lower.
In the meantime, work on paying down your debts and utilizing your credit cards in a responsible manner.
There are many organizations that can support you in improving your credit score. You should also do your own research online to figure out how you can get your score up.
Last Word – Getting Your Home Loan with Bad Credit
You can get a mortgage with bad credit, but it's going to take work. You also need to ensure that you can stomach the higher interest rates and down payments.
Are you going to get a mortgage with a bad credit score?
Author Bio: Douglas Pitassi is a freelance writer and small business blogger.