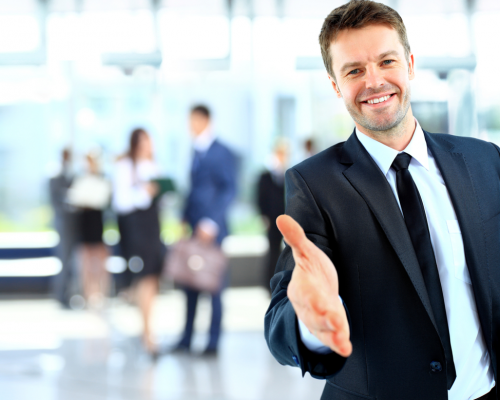 Succeeding enough to warrant opening a second location is a massive step. It means you have made it – congratulations! Before you get carried away however, it is key that you don't take this expansion lightly. Succeeding in one area is entirely different than succeeding in another, especially if that means opening a new office in another country.
There is so much to consider when opening a new location for your growing business, which is why all those who believe they are ready should first read through this guide:
Ensure Your Business is Ready to Expand
Thinking you are ready to expand and actually being ready are two very different things. In one case you have good sales and a lot of interest, but don't have the systems in place to actually handle more custom. In the second instance you have prepared your management systems and finances to realistically expand and open a new location.
If you don't have the physical means to expand then you are wasting the opportunity. You need to take advantage of the hype and expand at the right moment, but for that to happen you need to have a system or series of systems that can be expanded and added to easily, as well as the savings and budget to pay for the upfront costs of a second location.
Know Where Your Demographic Lives
The next step is to find where to expand. If you operate a physical store then this will be the neighborhoods that your demographic live in. If you are looking to expand into another city or even country then the same concept applies, only spread out over a larger geographical area.
If you are expanding out of city and especially out of country, you are going to need to rely on the advice and direction of specialists. From obtaining commercial conveyancing advice to hiring new staff, you need people who understand that area and how best to launch your business in that new area.
Conveyancing specialists who operate in a city you have never been to but want to open in are essential. As is hiring a new head who lives there, works there, and knows the people.
Know Your Needs When Looking at Properties
Even with a professional conveyancer on hand to help you find and buy a property in another state or country, there is one hiccup – no one is a mind reader. You need to look at what your needs are and be very realistic about your expectations. If you don't do this in advance, you might lease a building too big for your needs, or one that doesn't serve you as well as it should.
Tips on How to Save
When expanding it is important to know where to pinch those pennies. You don't need to go all out and in fact should never splash out money you don't have, no matter how well your business is going now.
To help reduce the big cost of expanding you will want to:
— Use Second-Hand or Refurbished Equipment
— Hire a Tax Accountant to Help Reduce Tax Payments
— Opt for Energy Efficient Items
— Consider Renting a Co-Working Space or Pop Up Initially
Know your needs and the ways you can save while you get your bearings in your new location.