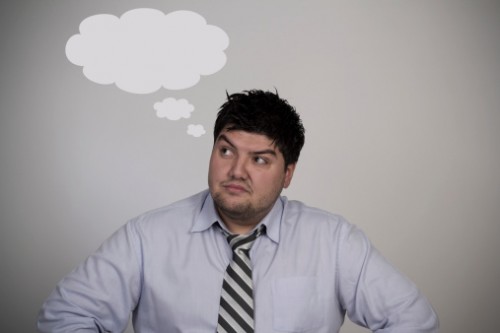 Time and time again we hear the same thing from prospective investors, that they are too scared to take risks with their hard earned savings, or they are worried about losing an inheritance on an ill informed 'gamble'. If this is the way you feel then I'll tell you what I tell everyone I talk to who wants to get into investment but is worried about the risk of losing money, what about the money you are losing on your existing capital by not investing? There are some simple things you can do to overcome this initial, and temporary, fear of investing.
First of all, it's good to be cautious. That little fear you have of losing money, looking like an idiot for not understanding something or being taken for a ride by some shill of an investment broker is a good thing, it means you will be on guard against some of the potential pitfalls of novice investors. But don't let the fear paralyze you like an elk in the headlights of some hooligan driver. Use that fear as a stimulant to grow your investment! If you're suffering from anxiety about a possible investment, why not approach the staff at Chemmart Chemist who can help you with a range of herbal alternatives to stress like St John's Wort, Rescue Remedy and a variety of other solutions? Prepare yourself early on, so you know how to deal with stress when it comes knocking.
The main reason we are reluctant to get into the world of investment is that it is unfamiliar, but that really a very simple hurdle to clear. Think of all the things you do with ease everyday, such as driving or your work, that at some point in your life you had never done before and had absolutely zero knowledge in. But once you have a little experience those things that were once mysterious clear up and you can't even remember how it was before you had that knowledge. And so it is with the investment game, get the basics and build up slowly until you will be laughing at your former worried little self.
So once you have decided to get into it, take it slow and learn the basic principles. You will heavily reduce the risk of investment by learning the rules of the game. And if you don't have anything to invest right away then that is the best time to start building up your knowledge. First of all, you have no chance of losing money while you get your head around the admittedly vast array of options there are for investing these days. Secondly, what you learn will give you the incentive you need to start saving.
Once you have got some basic information and are starting to feel comfortable with the terms and concepts of investing then it might be time to find a specific area to examine closely. As you get more experience you might like to broaden your investments but it's probably a good idea to begin with a particular area of interest. For instance, you might decide you want to join in with property investors and then obviously you would want to spend, as much time learning about the property market and you wouldn't need to worry so much about stocks and bonds. The more time you spend building your knowledge about a specific area the more chance you will understand what makes the difference between success and failure and you can maximize the chances of getting a good profit from your initial foray into the market you have chosen.
Then, further down the track, when you have overcome your investment fear and become more knowledgeable and comfortable you might wish to branch out into other areas, variety is the spice after all, and you will find that the skills you have learned so far are transferrable across investment sectors. Good luck!