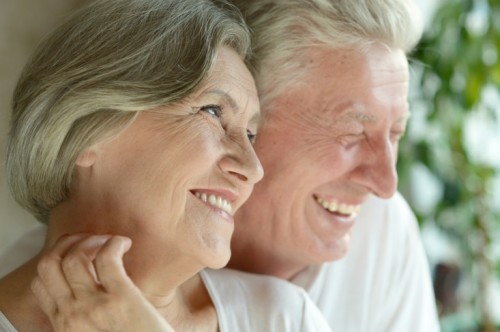 If you're a millennial, providing elderly care for your parents may have crossed your mind at least once. However, you may still have a career to pursue, a home to build, and the world to see. This is why a lot of people resort to hiring a caregiver or sending their parents to a nursing home.
Regardless of your plan, it always involves a sizeable investment, especially if your parents didn't manage to save for themselves. Unfortunately, the costs of elderly care can quickly bloat out of control even with the government's help. Even if your parents choose to stay in their home, you're still looking at thousands of dollars on equipment.
In times like this, it's important to be smart about how you're going to support your retiring parents. While the well-being of your parents is of utmost importance, bear in mind that you still have your entire future ahead of you. Here are some tips you should follow to support your parents without going broke:
Do Your Research
The first rule of planning for your parents' retirement is to research extensively, especially if you're resorting to a nursing home and senior services. You need to look for the best fit for your budget and your parents' needs.
The first thing you can do is to look for the top recommendations online. When it comes to retirement homes, it should be easy to find reliable reviews on sites like Yelp. You can filter your search by location as well as price range.
Keep in mind that choosing the right service can make a huge difference. This is why you should also look for the best of the best within your state that offers free consultation by phone.
When it comes to caregiver services, one of the things you should ask is if they are offering additional benefits such as liability coverage and theft insurance. You should also ask if their agency performs background and credibility checks on their caregivers. You can refer to this article at A Place for Mom for additional tips when doing your research.
Simplify Your Life
A lot of people are forced to adjust their retirement funds to compensate for their parents'. It may be a noble, but it's far from a wise deed. Instead, you should focus on adjusting your budget and minimising your inessential expenses. This includes choosing more economical products, not using your credit card, and other small things that you can do to save money. You can also use a visual tool to make sure you stay right on track.
For example, Budgetpulse is a free tool that can allow you to track your expenses and monitor your cash flow. It lets you organise your transactions into categories and record recurring transactions so you could plan ahead. In case you want to go old school, you can just fill out these finance PowerPoint templates.
Leverage Respite Care Services
To lessen the cost of professional in-home caregivers, you can opt for respite care programs from organisations near you. Consider adult day programs, residential respite care, and support groups that can help you take a day or two off your usual caregiving expenses. Out-of-home respite care programs are often available in nursing homes and hospitals for emergency and planned services. To find them, you should ask around or use a respite care locator service online.
Remember that respite care can also come informally through neighbours and family friends. It doesn't matter how an agreement or terms are settled. What's important is that you have someone you can trust to watch over your parents to lessen the cost of elderly care.
Conclusion
Your life may still be ahead of you, but for your parents, their entire future revolves around you. It matters to them the quality of life you can attain for yourself and their future grandkids. This is why you should never neglect your finances for the sake of giving back to some of the most important people in your life.