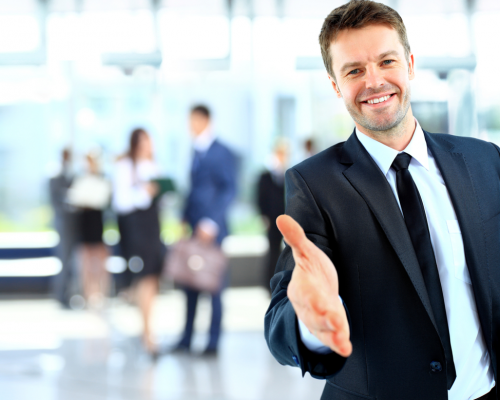 If you are going to work with a financial adviser, it is not as simple as looking in the phone directory and choosing the first one you see. Because they are working with your hard-won nest egg, you need to carefully vet any potential adviser. Securities do not have the protections of the U.S. government like a savings account. If an adviser is incompetent or outright fraudulent, you could lose everything. For this reason, there is a careful process you should go through before selecting a partner in your financial endeavors.
What Type of Investing? –
There are a few different types of investment advisers. The one you need depends upon what services you require.
Certified Financial Planners: CFPs take college-level coursework in investment consulting. They need three years of experience and to pass the CFP examination before they are credentialed. CFPs have knowledge in all aspects of financial planning, such as retirement, investing, insurance, estate planning and taxes.
Registered Investment Advisers: These are firms that are licensed to be investment advisers in a specific state.
Stock Brokers: Stock brokers will sell securities to clients and receive compensation from commissions for the sale of certain stocks.
Fee-Based Versus Commission –
It is better to choose an investment advising firm that is fee-based because they make income from either hourly consultation or a percentage of your portfolio they are managing. They will sell you securities that are designed to create the best return on your investment. Commissioned brokers earn their money by selling you certain stocks that may or may not suit your best investment needs.
The Interview –
You will need to interview your prospective financial adviser. It is important to see if they can speak to you in such a manner as to make it clear their plan for your portfolio. If they cannot lucidly explain their plan or are dismissive of your questions, it is best to look elsewhere. You will also need to ascertain if their answers to your questions jive with what you will uncover when you go on the SEC website in the step outlined below.
The Motley Fool has a list of some great questions to ask your potential adviser. Basically, you will want to hear them elucidate to you how they get paid for their services, their firm's investment philosophy and how they will steer your portfolio around economic downturns.
Check Your Adviser's Professional Background –
You will need to investigate the education, credentialing and employment history of your potential investment adviser. You will also want to investigate their firm's fee schedules, disciplinary status and any conflicts of interest.
The U.S. Securities and Exchange Commission suggests some good online sources of information about your potential financial adviser:
Investment Advisor Public Disclosure Tool: You can search for information on both firms and individual advisers with this online tool as long as they are registered with the SEC or their state. This is where you will find most, if not all, of the information you need to vet your adviser. For the firm itself, you will be able to learn about their general business practices and their fee structure as well as any conflicts of interest and disciplinary actions against them by either the state or the SEC. For the individual adviser, you will be able to search and find their qualifications and employment history.
Professional Designations Database: The Professional Designations Database will help consumers research the professional designations they use and understand the qualifications necessary to attain each designation.
State Securities Regulators: Even though the Investment Advisor Public Disclosure Tool will provide you quite a bit of information on the investment firms and their advisers, the SEC also recommends that consumers dig a bit further before working with an adviser and do a check on the firm and adviser on the state website where the firm is located.
Electronic Data Gathering, Analysis and Retrieval: EDGAR is an SEC database that will allow you to see all of the information that each firm was required to file with them. This includes statements of registration, reports and prospectuses. The latter include financial statements, so you will be able to dig down and see what types of returns the investment firm delivers.
Review Sites, Like SmartAsset –
You can read reviews like this one about Fisher Investments on the SmartAsset website. The investment adviser reviews are in-depth and provide information on the typical client served by the firm, their business philosophy, the history of the company, their minimum account sizes, the types of services they offer, their fee structure, any awards or recognition they have earned, conflict of interest disclosures and any caveats about the firm.
Overall, you will want to choose a financial adviser that will have a long-term relationship with you and your portfolio for many years. This requires knowing the type of financial planner you need and digging deeply into their background, rate of returns, investment philosophy and honesty.